What is public transportation like in Houston?
Answers from Our Experts (3)
Houston is a huge place. In fact, the metropolitan area is nearly 9,000 square miles. That's larger than the state of New Jersey. As one can imagine, public transportation covering that much area would be difficult to accomplish.

Cabs are the best choice when going outside of downtown, but usually need to be prearranged. Public transportation is plentiful and efficient in the downtown area, however. The free Greenlink busses are environmentally friendly and pass by popular downtown destinations with its 18 stops over a 2.5-mile loop. The METRORail is an inexpensive option that runs 7.5 miles beginning in downtown and travels through midtown, the Museum District, the Medical Center, and ending at Reliant Park. METRO also has an extensive bus system that runs throughout the city, not just downtown. Houston also has a bike-sharing program called Houston B-Cycle. Using the bikes requires a membership and is useful for short trips to downtown destinations.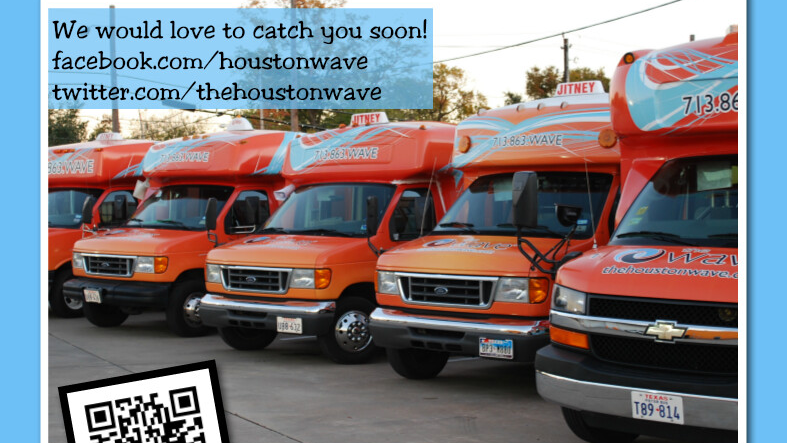 Due to the fact that Houston's configuration is spread out, most people in Houston rely on cars as their main mode of transport. For public transportation, those without a private vehicle can ride bikes, or utilize the Metro system, which includes bus service and the Light Rail servicing The Medical Center to Downtown Houston. More information on the Metro system can be found here: www.ridemetro.org.

For those enjoying the nightlife around Houston, we have a wonderful service called The Wave, a shuttle service that operates from Thursdays to Sundays for a nominal fee, servicing most almost all of the Inner Loop 610 areas.



Houston is served by a comprehensive Metro bus system that covers the whole of the city and runs to many outlying areas. In addition Downtown has an ever-expanding Light Rail system that currently runs from the north end of Main St to Reliant Stadium and makes multiple stops along the way. Rapid expansion of the Light Rail is underway which will include lines that will extend in all four directions out from the city's center. Houston has tons of cab companies, but due to the vast size of the city, it can be difficult to just "catch" a cab from anywhere around town. To avoid this problem, allow your hotel to make your transportation arrangements for you, or keep the Yellow Cab's number in your back pocket.