What is the best Houston nightlife?
Answers from Our Experts (2)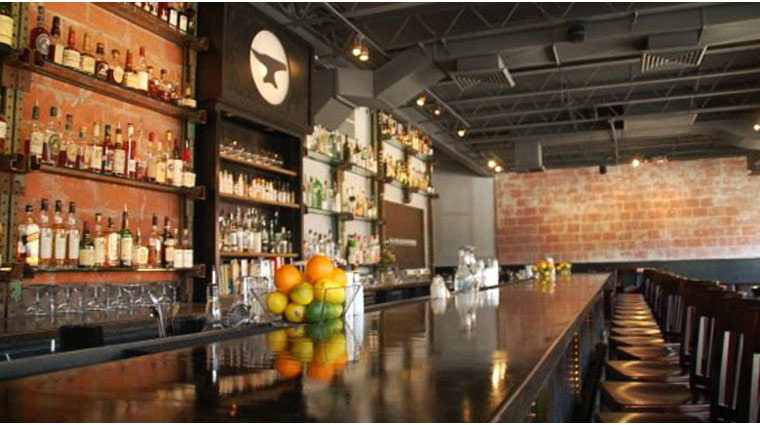 ©Anvil Bar & Refuge
There's a strip of bars and clubs in the Washington Avenue and Memorial Park area, including the popular Drink Houston and the Mezzanine Lounge. Over in the hipster-centric Montrose area, you'll find tons of trendy bars like the Anvil Bar and Refuge, which serves up classically crafted cocktails. And within blocks of Rice University is what locals call The Village neighborhood, home to bars such as the Texas classic, Gingerman, which serves up a wide variety of craft beers. While this area is family-friendly during the day, it has great nightlife for the over-21 crowd. Many of the bars have patios, so after a long day, you can grab a drink and watch the stars shine over Texas.
1. Washington Avenue/Washington Corridor. For the biggest concentration of restaurants, bars and clubs in the city, Washington Avenue is the go-to destination for food, drinks, and dancing. Restaurants like Coppa, Benjy's, Soma and Max's Wine Dive are popular places to nosh before going out on the town. Popular club/lounges, like the Kung Fu Saloon, and Hughes Hanger are after-dinner destinations that bring the biggest twenties-something and up crowds. J. Black's Feel Good Kitchen is a popular upscale lounge and bar that recently opened, and Liberty Kitchen has that kick-back, classic ice-house feel that is a good spot to grab a beer and chill with friends.

2. Midtown. There are bars, clubs and restaurants springing up all over Midtown. Off of West Gray, you'll find Farrago, Cyclone Anayas, Christians Tailgate and Majorca, where you can nosh before the party gets started. Not far away, Pub Fiction is a solid Midtown bar-hangout, along with piano bar Howl at the Moon, where you can pay for the piano men to sing and sing-along with them. For clubs and dancing, hit Red Door, Rich's, and the Mink. Over on Main St, you'll also find the Continental Club for live music, and Double Trouble for a great cocktail.

3. Lower Westheimer/Montrose. Delineated by Dunlavy and Bagby, Lower Westheimer is also a good nightlife area. You'll find award-winning restaurants like Uchi, DaMarco, Underbelly, Mark's and Hugo's, along with popular local bars like Anvil, Poison Girl, and The Hay Merchant within walking distance of each other.

4. Men's Clubs. For a steamier side of Houston, Men's Clubs are definitely an attraction: The Men's Club, Centerfolds, the St. James and Treasures are just some of the acclaimed hotspots around town.