Where are the best cocktails in Houston?
Answers from Our Experts (1)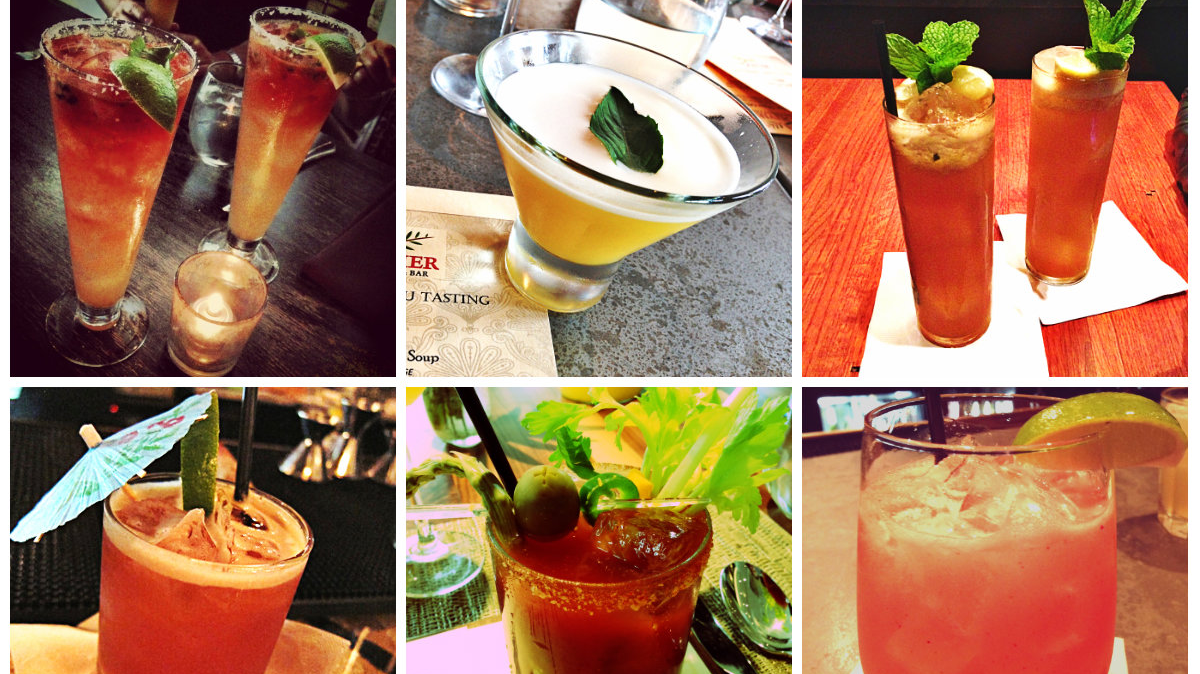 Photos by Mai Pham
1. Pimm's Cup at Anvil. There's nothing quite as refreshing as a Pimm's Cup at Anvil. One of 100 cocktails at this Montrose hangout, where each cocktail is hand-crafted according to specific measurements, the Pimm's Cup is always good, no matter what. The fruit-based seasonal swizzles are also a good bet.

2. $1500 and two weeks off at Double Trouble. This summery neighborhood bar, nestled in the Midtown, is owned by two bartenders named Robin. If that isn't reason enough to get you there, then their Tiki-themed cocktail menu should. Drinks like the $1500 and two weeks off, a pink cocktail with and umbrella on it, is named after the vacation that one of the Robins wanted to take, and is creative and fun. Don't hesitate to ask either of the Robins for whatever you feel like drinking, either. Both can make just about anything you want, and it'll generally knock your socks off.

3. Mano a Mano at Phil's Wine Lounge. Manned by Ladies of Libation's Laurie Sheddan, the Lounge at Philippe restaurant not only offers an exciting choice of more than 80 wines by the glass, but fantastic cocktails, too. The Mano a Mano, one of their newest cocktails, for instance, is exquisite. Made with Pisco Porton and Mexican beer, this gourmet version of Houston's best beer cocktail, the Michelada, features house-made herb-infused tomato juice all wrapped up in an attractive, salt-rimmed, tall Pilsner glass.

4. Indochine at L'Olivier. Restaurant bar programs offer some of the best cocktails these days, and at L'Olivier French restaurant in Montrose, you'll be hard pressed to choose just one. Though you may end up ordering several, the Indochine, made of house-infused basil and orange peel vodka, ginger simple syrup, and orange juice is the one that will whisk you away to the days when the French colonized Vietnam.

5. Paloma at Cuchara. The bar at Cuchara is hip and current, artsy and cool. As you're admiring the high ceilings and breezy, arthouse-meets-warehouse space, order the Paloma -- tangy, light, fizzy, and absolutely delicious. The pink colored concoction gets its color from the use of fresh grapefruit juice.

6. Bloody Mary at Triniti. Sunday mornings, there's nothing like a great Bloody Mary to set the mood while you're having brunch. At Triniti, you can bet your bottoms up that the Bloody Mary -- just $5 during brunch -- will finish off your week on a great note. Rich with tomato, and topped with celery, jalapeno, pickled okra, and an olive, you can be guaranteed that one won't be enough.