Which five Houston restaurants are best for brunch?
Answers from Our Experts (3)
©Empire Caf_
There's a lot of sites to see in Houston, so you'll want to start your day here on a full stomach. Here are five great places to get a Texas-sized brunch:

1. Tiny Boxwoods: This quaint French-inspired spot offers up Sunday brunch (and breakfast the rest of the week) in a picturesque garden setting. You'll come for the floral surroundings, but you'll stay for dishes like the French Picnic, which comes with sliced rosemary ham, whipped goat cheese and basil pesto.

2. Empire Café: Head to this Montrose-area hotspot for brunch with a European flare. Empire Café offers up an extensive coffee and morning cocktail list, as well as brunch-time goodies like fresh frittatas and gingerbread waffles.

3. Kenny & Ziggy's: Take a slice out of the Big Apple right in Houston. At New York deli-inspired restaurant you'll find all your favorite diner fare on the multi-page menu, with such delicatessen hits as latkes and cheese blintzes.

4. Brennan's: This beautiful 1930s restaurant still charms with its many French doors, exposed brick and lovely patio with live oaks and a splashing fountain. Brennan's kitchen explores the vast spectrum New Orleans cuisine in the Bayou City with brunch offerings like BBQ Louisiana crawfish shortcake and blue crab scrambled eggs and caviar.

5. Barnaby's Café: Barnaby's quick service and diner-level prices make it the perfect place for a stress-free brunch with the kids. You'll find your basic eggs, pancakes and breakfast burritos here.
The most emotional, wonderful place for brunch if you're going a little more luxurious is Brennan's, which is downtown. I would say for a more casual vibe Benjy's, and then there's a restaurant called Shade, in the Heights, which is really good for brunch.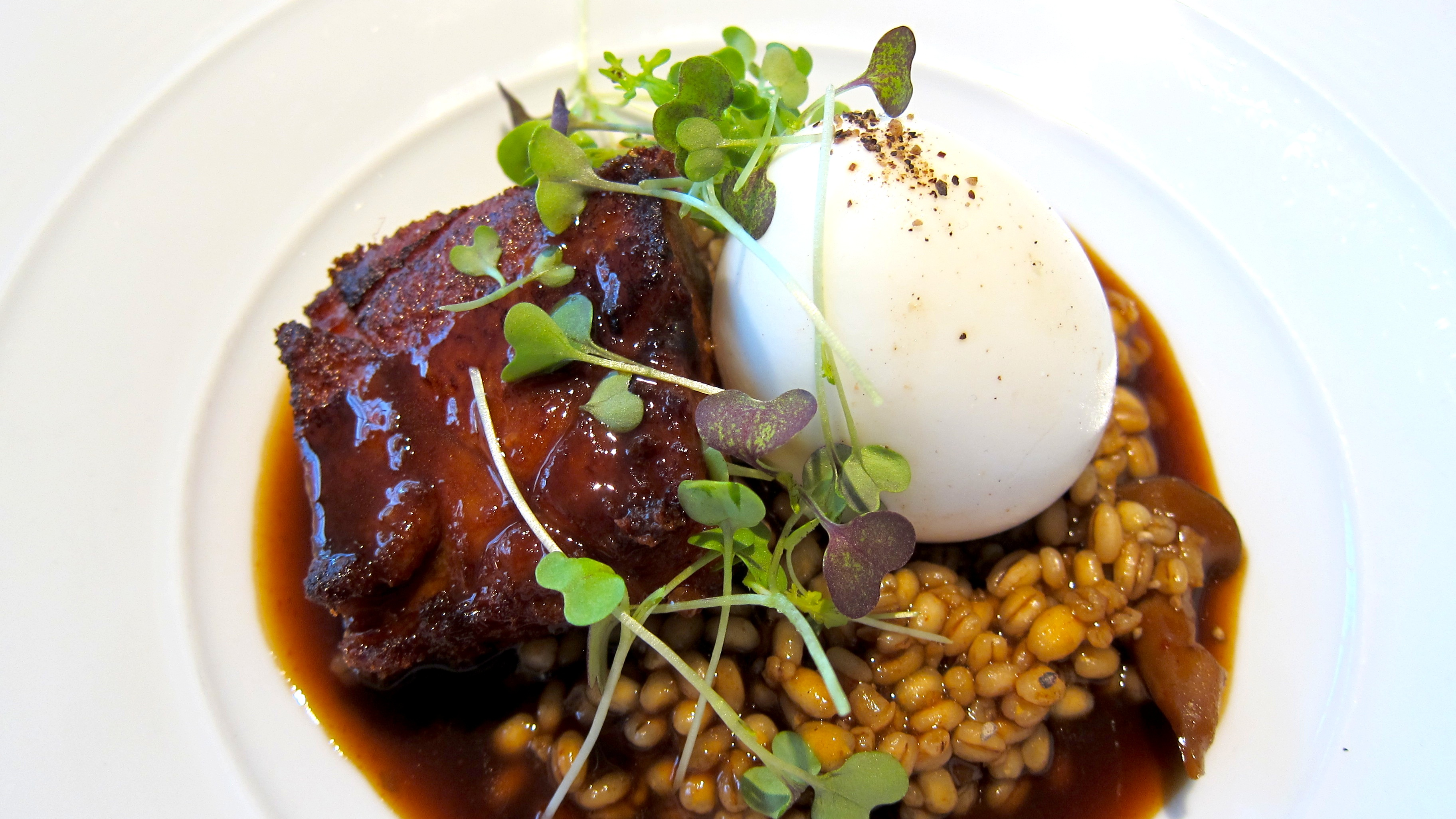 1. Hugo's. You can get mimosas, margaritas, live mariachi music, and award-winning food. James Beard-nominated Hugo's famous Sunday buffet brunch is always packed, and with good reason: It's one of the best in town. Featuring regional Mexican brunch items, you can get everything from a hand-stirred Mexican hot chocolate, to a decadent shrimp salad, to fantastic mole topped enchiladas, or finger-licking ribs. The dessert stand is a pure joy, with a myriad of choices including flan, tres leches, churros, fresh fruit and more.

2. Triniti. If you're looking for fantastic food in a gorgeous setting, look no further than Triniti for brunch. With mains that include their deliciously decadent Mascarpone-stuffed Monkey Bread or their incredible Six-Minute egg, perched tremulously atop a bed of barley and finished off with a caramelized, chunk of sous-vide pork belly. Sides like their creamy grits or collard greens are appetizing, and the cocktail list, which includes bloody marys and mimosas, puts everyone in good mood. A DJ spins tunes to enhance an already lively ambiance, perfect for couples, groups, or families.

3. Max's Wine Dive. Gourmet comfort food is a hit with almost everyone, and at Max's Wine Dive, they deliver it with the utmost reverence, turning out plates of achingly beautiful red velvet pancakes or so-good-you-could-have-it-for-dessert creme brulee french toast. Served from Friday through Sunday, at Max's, you don't have to wait until Sunday to start sipping those delicious mimosas.

4. Brennan's. Brennan's embodies Southern elegance. If you want the fine dining with all the pomp and circumstance that goes with it, this is the place to indulge in a scrumptious three-course brunch, with your choice of items such as a traditional eggs benedict or their signature silver cart service bananas foster for dessert.

5) Brooklyn Athletic Club. You'll fall in love with this restaurant the minute you see the mini putting green cum croquet area sandwiched between the two attractive decks out front. This restaurant perfectly captures that New England athletic club feel while also serving some of the most deliciously decadent food on the planet. Brunch items change weekly, but the s'mores bread pudding and regular menu items like their reuben is always available.