What are the suites like at Mandarin Oriental, Las Vegas?
Answers from Our Experts (1)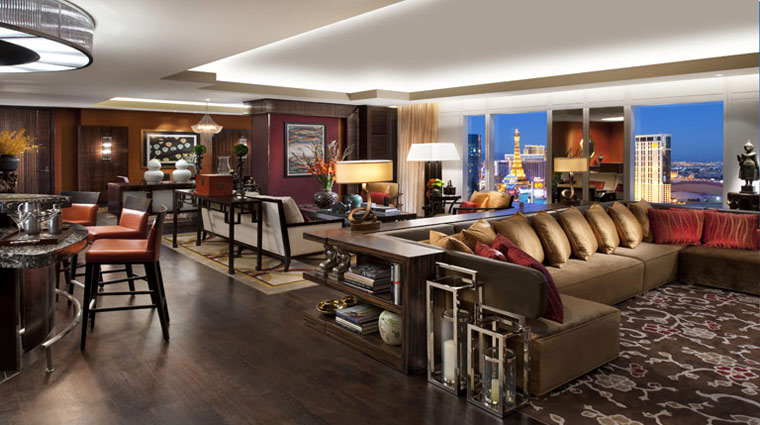 Mandarin Oriental Hotel Group
Mandarin Oriental, Las Vegas' suites are just as lavish as Sin City's high-roller style because when it comes to luxury, the Forbes Travel Guide Five-Star hotel follows the same concept — more is better. Located from the 4th floor to the 22nd floor, the 57 suites come in a variety of types and layouts, from the spacious CityScape Suite and Strip View Suite, which provide a postcard-worthy view of the sprawling CityCenter and the busy Strip below, to the Dynasty Suite, which is an ideal place to hold a private reception since it comes with a dining room, full bar and butler pantry. Or, you could plan your getaway in the Emperor Suite that flaunts a dining room, kitchen, bar and media room for private screenings of your favorite flicks. In the Apex Suite, you'll truly get a glimpse of Vegas' lights with its two glass walls converging to present a 270-degree panoramic view from the bedroom. If you're looking to double bunk, though, you'll want to stay in the Taipan Suite, which offers two bedrooms. But the ultimate room at the Five-Star Mandarin Oriental, Las Vegas is the ultra-luxe Mandarin Suite, loaded with a dining room, bar, study and personal fitness area. When we said the suites followed a high-roller style, we meant it.