What are five things I should know about Vdara Hotel & Spa?
Answers from Our Experts (1)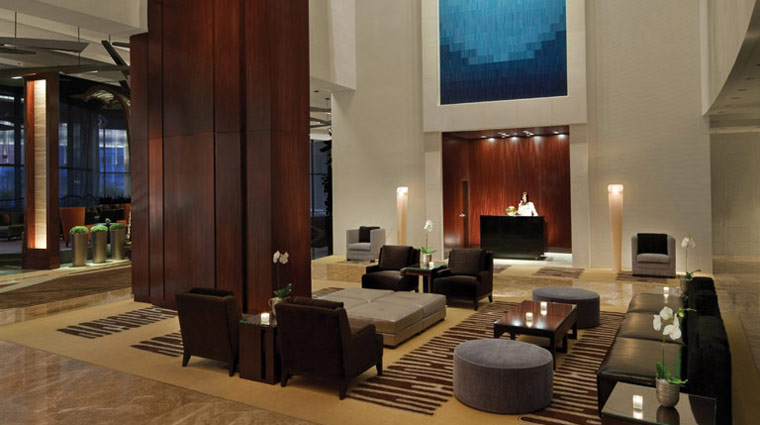 © 2011 MGM Resorts International
Vdara Hotel & Spa may not be the largest luxury hotel in Las Vegas, but it has plenty of stand-out amenities and a certain serene charm. Here's our list of five things you should know about Vdara:

1. Residential feel. You might not feel like you're entering a hotel when you enter Vdara's chic, minimalist lobby — which we don't think is a bad thing. Instead, you'll feel as though you're entering your luxury apartment building, especially once you get to your spacious suite. Every room is decked out with a kitchenette and sleek, modern furniture.

2. Don't bring your cigarettes. We think it's rare, and therefore refreshing, in Las Vegas to find a hotel that doesn't permit smoking. But if you're addicted to nicotine, Vdara might not be the place for you to stay.

3. No Vdara Casino. Unlike most of the hotels in the city, this Forbes Travel Guide Four-Star hotel does not have its own casino. So if you're looking to hit the tables and the slot machines, you can head next door to ARIA Resort & Casino, or over the bridge to Bellagio Las Vegas.

4. Smaller size. The rooms may be spacious at Vdara, but the building itself and the facilities within it aren't expansive. Truth be told: This small hotel depends on its sister property, ARIA Resort & Casino, for some amenities.

5. Limited dining options. Vdara's only restaurant is the casual Market Café Vdara, which offers classic American dishes with a European twist — think savory and sweet crepes, panini and pasta. Breakfast (such as lobster tempura Benedict) is served all day, and the full-service dining menu is available daily from 6 a.m. to 2 p.m. On-the-go meals and gourmet groceries are available until 10 p.m. Monday through Wednesday, and until midnight Thursday through Sunday. Similarly, there's only one place for you to sip on cocktails, which is at Bar Vdara. But ARIA is close by and there are plenty of award-winning and casual options there, from Jean Georges Steakhouse to ARIA Café. This is Las Vegas, and you're never more than a 15-minute cab ride from anything.