What is involved in Vdara Hotel & Spa's turndown service?
Answers from Our Experts (1)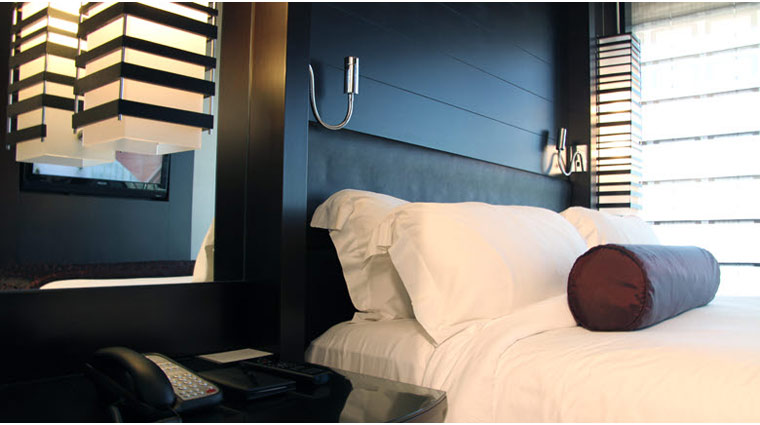 © The Five Star Travel Corporation
When you return to your suite after, say, swimming in Vdara Hotel and Spa's serene pool or sipping cocktails at Bar Vdara, you'll be pleasantly surprised. Why? Vdara's staff will have impeccably cleaned your room for an immaculate turndown service. Your room will be straightened and the TV will be turned to a Vdrara promotional station. A glossy magazine and a remote will be placed on your pillow, and a bottle of water along with a glass will be placed on your nightstand. Your curtains will be closed, and the decorative spread will be taken off your bed. The housekeeping staff will have turned down your down-duvet comforter and sheets, inviting you to slip into bed. Vdara's turndown service is a mark of a fine luxury hotel and just adds another touch to the quiet, personal service the hotel offers.