What is the interior design of Lagasse's Stadium?
Answers from Our Experts (1)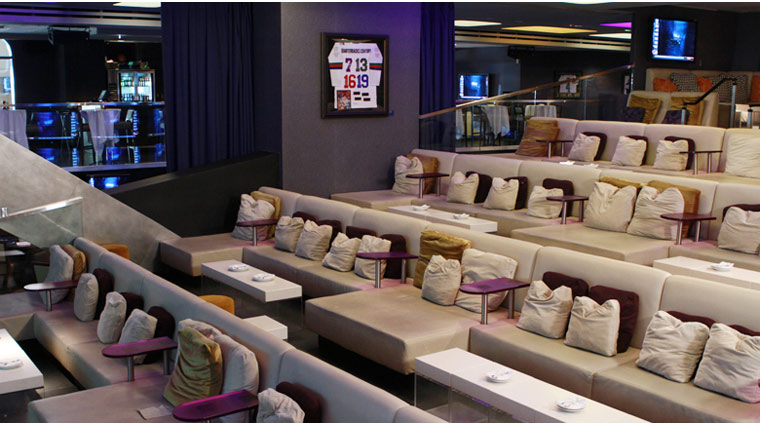 ©FiveStarTravelCorporation
The interior design at Lagasse's Stadium takes sports bar to a whole new level. The main room features stadium seating, all centered on a 9-by-16-foot main television, it's a sports lovers dream. With more than 100 HDTVs throughout the space you can't turn your head without catching another game.

Along with the main stadium, you'll also see a number of private rooms, each filled with sports memorabilia, more TVs and multiple seating areas. Some of the private rooms have pool tables, and there's even a private gaming room inside the Emeril Lagasse restaurant. Head outside to the patio, where you'll enjoy views of multiple televisions and the Las Vegas Strip, all while you recline in comfortable leather sofas and chairs. Lagasse's Stadium is something of a sports fan's heaven — and with great food and beer, too.