What is the interior design of SUSHISAMBA?
Answers from Our Experts (1)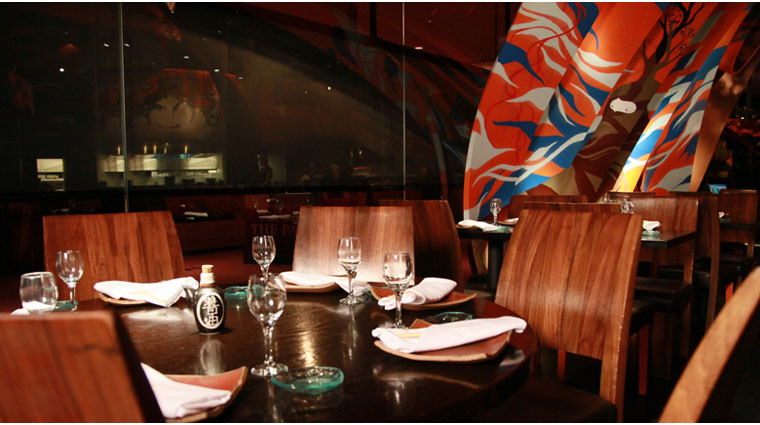 ©FiveStarTravelCorporation
Although the food fuses disparate cuisines like few restaurants do, SUSHISAMBA also has a lot to offer in terms of interior design. Really, you can't miss the striking interior. The glass façade is self-described as "inspired by the linearity of and color of Mondrian," which, in simpler terms, means you'll see bright colors, with two concentric circle sculptures dominating the front of the restaurant. Throughout SUSHISAMBA, you'll see video projections of Carnaval in Rio, drawing from that Brazilian influence and cuisine. And the back "favela" walls are filled with more vibrant graffiti, giving SUSHISAMBA a lively interior design that you won't see anywhere else.