What is the waiting area like at MGM Grand Spa & Health Club?
Answers from Our Experts (1)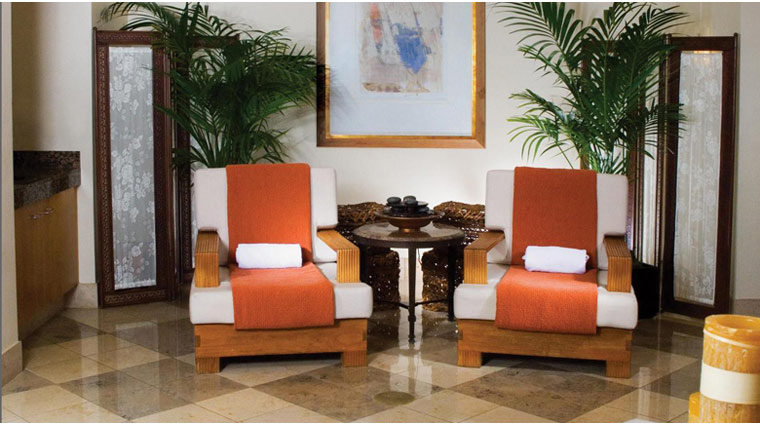 © 2011 MGM Resorts International
There isn't a waiting area at MGM Grand Spa & Health Club because you're immediately taken care of when you enter the space. When you check in at the front desk, the spa attendant directs you down a hallway that makes you feel like you're taking an outside stroll. The hall's ceiling is filled with large skylights, which give you a break from the otherwise dark and cavernous spa, and a floor of white diamond tiles with small gray mosaic borders. You may not notice the skylights, which are obscured by a series of wooden gates, because your eyes are drawn to the white walls with low-lit sconces and the tall planter boxes of white orchids that line them.

As you venture down a set of stairs, you'll spot a small spa boutique and reception desk; there, an MGM Grand Spa attendant immediately asks your shoe size and then fetches your dark brown plastic sandals, offers a small bottle of water and quickly ushers you into the locker room so you can get ready for your treatment. And from there, you'll have nothing else to worry about, except what to do after your luxurious treatment.