What refreshments are provided at MGM Grand Spa & Health Club?
Answers from Our Experts (1)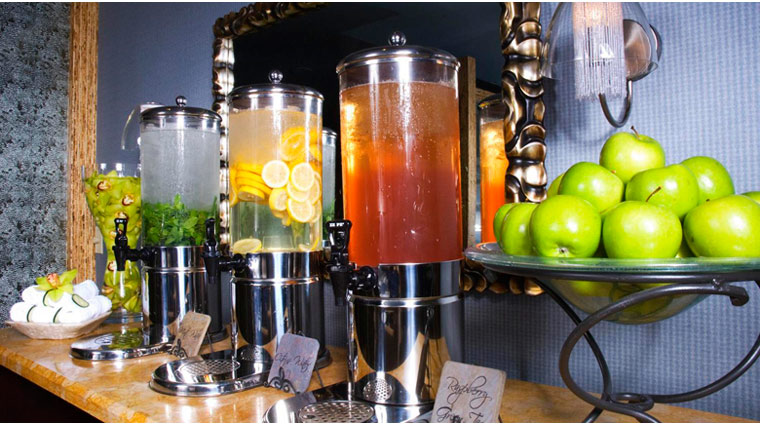 © 2011 MGM Resorts International
As you enter the smaller, sectioned-off area of the relaxation lounge in MGM Grand Spa & Health Club, you'll find a table that holds two large metal trays filled with bananas and apples. For more goodies, make your way over to the main snack table along the wall. Next to the orchids floating in a water-filled vase that resembles an oversized martini glass, there's a tasty spiced trail mix, water infused with orange and lemon slices and a brown basket of individually wrapped Nature Valley granola bars in a variety of flavors. The light, healthy treats won't weigh you down while you wait out your treatment on one of the tan suede chaise lounge chairs and read the latest about Jennifer Aniston in Us Weekly. But be careful: MGM Grand Spa's trail mix is addictive.