What are the best Las Vegas museums?
Answers from Our Experts (1)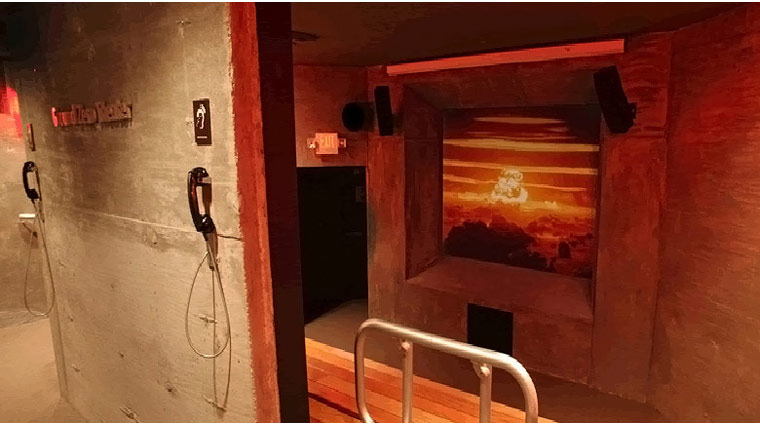 ©TheAtomicTestingMuseum
Not all Las Vegas entertainment is on that famous four-mile stretch of road known as the Strip; expand your horizons beyond Las Vegas Boulevard, you might even stumble upon some of the top local museums.

Few states have as explosive a history as Nevada does. The Atomic Testing Museum, in association with the Smithsonian Institute, educates you about the Nevada Test Site, which is a piece of land the size of Rhode Island that witnessed the bulk of American nuclear tests from 1951 to 1992, only 65 miles from Las Vegas. Get a better understanding of the nuclear world through simulations, artifacts, films and a glimpse into what it was like to work at the test site, as told by the former employees. Be sure to stop by the gift shop to see the assortment of nuclear-themed gifts, including an Albert Einstein action figure.

The Neon Museum is where history comes to rest — it's referred to as the Boneyard for a reason. The Neon Museum holds the vestiges of vintage Vegas, featuring signs and architecture dating back to the 1940s. Check out relics like the Golden Nugget sign. A nice addition is La Concha, a shell-shaped building designed by Paul Revere Williams that was saved from demolition and painstakingly moved here. Tours are by appointment only and must be made at least one day in advance.

Sin City's "most unique" museum award goes to the Pinball Hall of Fame, a 10,000-square-foot warehouse packed with loads of bleeping, beeping, pinging action. The museum holds the world's largest collection of pinball machines dating as far back as the 1950s. Test your reflexes on machines from the Bride of Pinbot to the Family Guy — some even have antique wood rails. Most games only cost a quarter or two, and all proceeds are donated to the Salvation Army. The more you play, the more pinball pays — as if you needed a reason to go another round.