What are the five best things to do with kids in Las Vegas?
Answers from Our Experts (1)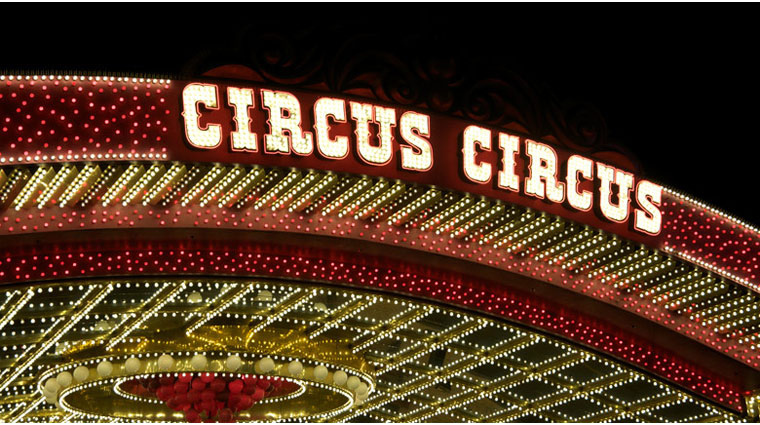 ©iStock/juanbernal
Though Las Vegas is known for bawdy adult entertainment, there are a surprising amount of attractions designed for the whole family. Leave the swanky restaurants and gambling for an adults-only night and take your kids on some G-rated thrill rides, an aquarium and more.

1. The Stratosphere. At the north end of the Strip, the top of Stratosphere Casino, Hotel & Tower offers thrill rides you can't find anywhere else in Las Vegas. With three depth-defying rides to pick from (our personal favorite is Insanity, the Ride, which involves a mechanical arm extending over the edge of the Stratosphere tower and spinning at a force of three Gs), the kids will have plenty to get them revved up. For those less inclined to hang 1,000 feet above the cement, visit the observation deck instead. As the tallest free-standing observation tower in the U.S., it offers quite a view of the Strip.

2. The Adventuredome. If the kids haven't had enough of the thrill rides, they're sure to be sated by the Adventuredome in Circus Circus. America's largest indoor theme park, including the world's only indoor double-loop roller coaster, lets you escape the desert heat while the kiddies enjoy the rides. Circus Circus also offers free circus performances daily under the big top, and little ones are invited onstage to learn a trick or two of their own.

3. The Mirage. Snatch up the family and head south to the Mirage. Though you may have to pass through the dinging casino, it's worth it to catch a glimpse of the enormous, 20,000-gallon saltwater aquarium behind the front desk in the lobby. Then make your way outside to Siegfried & Roy's Secret Garden and Dolphin Habitat to get face-to-face with lions, white tigers, leopards and bottlenose dolphins. Trainers are on hand to answer questions and show off a litter of white tiger cubs.

4. Spago. When you and your entourage have worked up an appetite, Spago at the Forum Shops at Caesars (right next door to the Mirage) is a good bet for the whole family. The food is exceptional and the family-friendly atmosphere means the eye-rolls when a drink spills or a fork is dropped will be at a minimum. Plus, Spago has a children's menu with all the favorites, including grilled cheese and chicken fingers. Meanwhile, you can nosh on crisp calamari and lamb chorizo pizza with goat cheese.

5. Mac King Comedy Show. Cross Las Vegas Boulevard and enter Harrah's Las Vegas in time for the Mac King Comedy Show. As one of the only daytime magic shows in Vegas, Mac King's routine provides the perfect mid-afternoon respite. Quirky jokes and visual tricks are Mac King's specialty, though his ridiculous plaid suits run a close second.