Where are the best places to hear live music in Las Vegas?
Answers from Our Experts (2)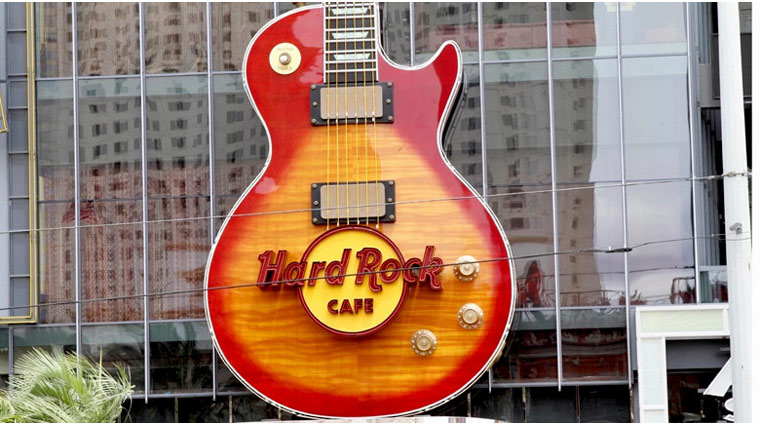 ©iStock/noderog
Should you get the urge to leave beyond the soundtrack of casino slot machines in search of some live music, there are three Las Vegas venues that have kept us coming back.

1. House of Blues. Calling the Mandalay Bay Resort home for more than a decade, this House of Blues outpost is far from your typical concert venue, even by Vegas standards. From the voodoo-esque art on the walls to the worn-in wood and corrugated tin surrounding the place, you'll feel as though you've stepped into New Orleans. And that's not a bad thing. House of Blues is one of the coziest and most comfortable places in town to catch bands, which range from lesser-knowns like Cancer Bats to classics like Joe Satriani and headliners like Jay-Z and the Black Crowes. Multiple levels (tip: check out the comfortable and semi-secret theater seating upstairs) and various bars make for different vantage points and convenient cocktail grabbing throughout the shows. The best people-watching occurs during Sunday's Gospel Brunch. While the singers on stage get down for Jesus, hundreds of guests praise the lord and pass the biscuits in rockabilly style.

2. The Joint. Considering its location in the Hard Rock Hotel & Casino, a resort built around the theme of good music, the bar remains high for talent at The Joint. The rocking stage and sound system have blasted the likes of Bob Dylan, The Killers, Tom Petty and Coldplay, and succeed in bringing in varied acts of a high caliber (don't expect to find lesser-known bands and singers here, unless they're an opening act). The space blends down-home charm with state-of-the-art technology — 25-foot-tall speaker bays and multiple plasma screens — to create an authentic rock-club vibe.

3. The Pearl. The Pearl at the Palms Casino Resort delivers a uniquely intimate environment — with only 2,500 seats — for seeing major performers who normally never set foot in venues so small. With a stage that's only four feet off the floor (and the farthest seat 120 feet away from the stage), performers interact with audiences here like nowhere else. That's what makes a show at the Pearl so fun, and tickets so hard to come by. You might see celebrities such as Jay-Z or Rihanna camped out in the private boxes, which have their own bars and powder rooms. Recent acts have included Bruno Mars, Bob Dylan, Mike Epps and Maroon 5.
Lift Bar at ARIA has great live entertainment. It's a nice laidback and comfortable spot, and a really convenient place for me to relax after work.