What is the best way to see Little Rock in one day?
Answers from Our Experts (1)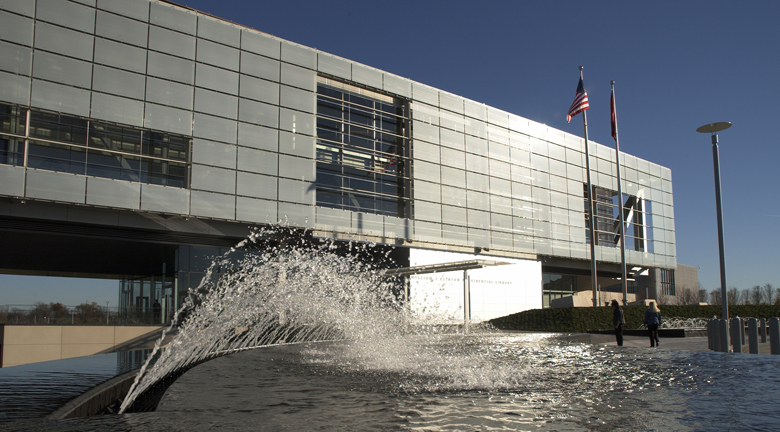 ©LittleRockConvention&VisitorsBureau
Take a whirlwind tour and try out Little Rock in a single day. Here's a suggested itinerary for a day's stay in The Rock.

Start off your day with breakfast at Ashley's. This fine dining establishment in the Capital Hotel serves up a unique and particularly Arkansawyer breakfast that you can't find anywhere else in the state. Chef Lee Richardson's done his research, serving up locally produced War Eagle Mill grits and oatmeal, corned beef hash made entirely on site from regional beef and local produce. Fresh-squeezed juices pair great with housemade jams and jellies.

Hop on the River Rail Trolley to get around the city. For $3 you can pick up a day pass that will take you around to see downtown Little Rock's best attractions.

Take that trolley over to the Clinton Presidential Center and visit the William J. Clinton Presidential Library. It's not all about our 42nd president; rotating exhibits cover everything from former Secretary of State Madeleine Albright's pin collection to the Army years of Elvis Presley.

Behind the library you'll find Heifer Village, where you can discover more about Heifer International's goals to end poverty and hunger around the world. Kids love the exhibits featuring sustainable experiments.

Drop by the charming Clinton Museum Store on your way back. This great little shop features gifts from around the world, eclectic Little Rock souvenirs, books and knick-knacks featuring Clinton and great gift ideas.

Have lunch at the Oppenheimer Hall at the Little Rock River Market. You'll find anything you want to eat there - from great Cajun cooking at FatSam's Louisiana Kitchen to fine deli meats at Mason's Deli to fresh made breads and salads from Boulevard Bread Company.

Two blocks away, you'll find the Historic Arkansas Museum, a collection of buildings from the 19th century carefully restored with period furnishings and administered by a pack of costumed docents ready to tell you just about anything about the state's creation and history.

Three blocks from that is the Old Statehouse Museum. The big white edifice was once the center of government for the state; today it houses artifacts from 175 years of Arkansas history, along with great exhibits covering Election Night 1992 and the inaugural gowns of the First Ladies of Arkansas.

Head next door to The Peabody Little Rock for the evening Duck Walk. Duck Master Lloyd will usher the famed Peabody Ducks from the hotel's fountain and escort them back to their Duck Condo.