Where is the best Little Rock shopping?
Answers from Our Experts (1)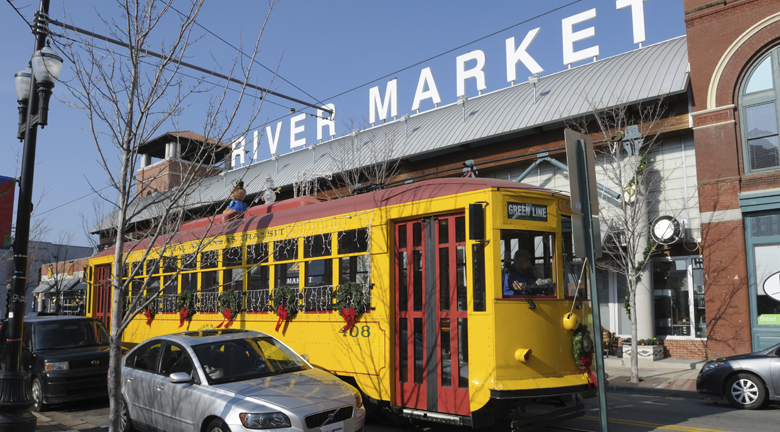 ©iStock/plherrera
Little Rock has a lot of great and eclectic places to shop. You'll be sure to return home with a great deal of unique and interesting items.

The Heights offers the best boutique shopping in the region. Little Rock's best bookstore, Wordsworth Books, offers great books from local and regional authors. The Heights Toy Center features toys you can't find anywhere else, perfect for the finicky child on your list. Mr. Wick's and Feinstein's are great places for great clothing for men and women respectively. The Heights is home to the prestigious Tipton Hurst, a famed floral boutique and delivery service — as well as Terry's Finer Foods, a gourmet grocery store that also offers fine French dining on the side. The gastronome in your life will fall in love with Eggshell Kitchen Company and its cooking classes by well-known local chefs. Get your wild on with Ozark Outdoor Supply and Wild Birds Unlimited. You can pick up what you need for your outdoor adventures here — hiking boots, camping gear, clothing, and more.

The River Market offers great shopping for unusual items. Ten Thousand Villages collects and sells fair trade items of interest from around the world including jewelry, housewares, pottery and much more. River Market Books features bargain books on just about any subject. You can find just about any sort of Arkansas souvenir you want at Four Square Books. And there are all sorts of unique gifts at the Clinton Museum Store.

The Pleasant Ridge Town Center out in west Little Rock features all sorts of fine shopping. Anchored by Belk and Fresh Market, you'll find the latest children's fashions at Pinky Punky and Strasburg Children. If you're looking to grab a bite to eat, you'll find local favorites such as Capi's tapas restaurant and Istanbul Mediterranean Restaurant here.

North Little Rock's main hub of interest is in the McCain Boulevard corridor. Starting with the massive McCain Mall — the largest mall in Arkansas — you'll find Sears, Dillard's and everything under the sun inside. Two blocks down is the expansive Lakewood Shopping Center with nearly 100 different shops.

The newest budding retail development in Little Rock is way out west on Chenal Parkway at The Promenade on Chenal. Featuring the area's largest IMAX theater, the town village concept shopping center includes J. Crew, Anthropologie, Coldwater Creek, White House Black Market, Flirt, Rock Paper Scissors and an Apple store. Grab some grub at spots here such as Big Orange, Bravo Cucina Italiana and Ya Ya's.