What are the best activities to do in London?
Answers from Our Experts (8)
London is very much what you like because it's full of everything. I would just suggest going to museums, art galleries, and doing a bar tour. Also, go to Mayfair because that is where The Connaught hotel is. Mayfair is the real London for me. Now, it's the luxury part of London and the world. When you go around you sense the history, you get the sensation of when Mayfair was a market area. It was a center of trade where people were selling goods and going around with horses. It's very romantic. The last thing to see and do in London is to go to The Connaught Bar.
I've got two young sons, so most of my London time over the last seven years has been spent in a playground, at a climbing wall or on a school run. The National Portrait Gallery is always amazing. I love the Victoria and Albert Museum for the design and fashion exhibitions. There's always something great going on at the Royal Festival Hall or Royal Albert Hall, you just have to plan ahead.
First, if you're staying in a hotel, I would say the Milestone Hotel. It's opposite the entrance of Kensington Palace. It's a wonderfully traditional English hotel. Then I would do something a little bit quirky. There's a house in Spitalfields in East London, and it's called the Dennis Severs' House and that's an 18th-century experience that you go in. It's a two-hour tour in a very small house and you actually go back in time. It's a wonderful, small period experience.

If I was coming to London, I would go to the Victoria & Albert Museum — it's one of the best museums in the world. I like museums, but that may not be other people's cup of tea. I don't go to the Tower of London or places like that because I can't be bothered to queue. I try to avoid anything that's got a queue attached to it.
Here are some of my favourite things to do in London:

1. Explore a museum
London is home to some of the finest museums in the world, from the V&A to the National Gallery, Sir John Soane's to the British Museum, and they're all absolutely free! It's the perfect way to spend a rainy day.

2. Enjoy a hilltop view
There are many ways to enjoy a memorable vista of the city, from boarding the London Eye to eating out at the Tate Modern, but by far the healthiest option is to take a walk Primrose Hill. This small but pretty mount at the north of Regent's Park offers fine views of London's city center.

3. Take in a show
Forget Broadway – it's London's famous 'Theatreland' that is the spiritual home of musicals.
With a wide range of long-running productions, including Les Misérables, Mamma Mia, We Will Rock You and The Phantom of the Opera, you'll be spoilt for choice.

4. Shop 'til you drop
London is a shopper's paradise, with popular districts including Oxford Street, Covent Garden and King's Street. But what's most impressive is the variety on offer; from the fine high-end fashions of Savile Row and Knightsbridge to the more alternative styles of Camden and Brick Lane.

5. Go oddity spotting
Whether it's the world's smallest police station or a sewer-powered gas lamp, London is jam-packed with architectural curios – so why not go in search of them? Here's an article to help you get started.

London has activities aplenty but there won't be time on one visit to do everything. So, take your pick depending on how daring you're feeling.

Not at all daring
Go for a walk along the Thames, from Westminster Bridge by the Houses of Parliament, to Tower Bridge where you'll find the Tower of London. On the way you'll pass the Tate Modern contemporary art gallery, Gabriel's Wharf for lunch and the Founder's Arm for a pint of ale overlooking the glorious St Pauls Cathedral.

A little daring
Climb the Shard to the new viewing gallery, which offers expansive views over the city and surrounding area. You can even stand in the open-air section to get the sounds of the city, and the whole thing is glass from root to tip so there's nothing to interrupt the view.

Pretty daring
Take a seat on the Rib Tours London speedboat for the most exciting boat ride the Thames has ever seen. For 50 minutes you'll speed towards Canary Wharf and back again, getting a pretty good soaking in the process.

Very daring
Take a walk on London's infamous "dome", the O2 at Up at the O2. Climb the steep side of one of London's landmark buildings to reach the circular centre at the summit with views of Canary Wharf and Docklands.
Add one of these to your to-do list for a taste of 'Ye Olde' London:

Head to London's oldest public park. Opened in 1845, Victoria Park in the East End is a beautiful place for a quiet stroll of the Old English Garden, a lengthy picnic (in warmer months) beside one of the lakes, or coffee in The Pavilion Café. For music fans, the coming months sees the park play host to events including the Field Day Festival 2013 (May 25th) and Lovebox (July 19th – 21st).

Sample a traditional taste of London with a visit to one of the city's oldest pie & mash shops. The family-run Goddards at Greenwich has been feeding hungry customers with handmade sweet and savoury pies since 1890. For more adventurous palates they also serve another traditional London bite, jellied eels.

Order a pint at one of the city's oldest pubs, Ye Olde Cheshire Cheese. This Fleet Street pub – famously touched on in Charles Dickens's 1859 novel A Tale of Two Cities - is worth a visit to a peek at its dark, character-oozing, seventeenth century low ceilings and downstairs vaulted cellar bar, alone, but the beers served on tap are really rather good too.
The best way to see the city is from street level, and under your own steam. Of course, London is too big for you to walk everywhere. But there are reputable, locally-run walking tours that will lead you around the rapidly-changing eastern part of the centre.

Shoreditch and the East End streets around Brick lane are the hub of London's street art scene. The walls of the neighbourhood are decorated with an ever-changing set of works, including by major names like Roa, Thierry Noir, and Banksy – you just need to know where to look for it. There are insider, two-hour walking tours led by Alternative London and Street Art London.

The classic East End bone-chiller is a Jack the Ripper walk on the streets around Christ Church Spitalfields, where "Jack" murdered his way into world infamy in the 1880s. There are tacky versions, but the nightly London Walks version is tastefully and respectfully guided, and led by a genuinely expert Ripper historian on two or three nights of each week.

For a completely different angle on the Shoreditch streets, Unseen Tours runs walks led by homeless and formerly homeless guides around the streets where they once lived (or still do). Opinions are forthright and personal, but the local "alt-history" is impeccably researched. And this is no stunt: the tours won the Virgin Holidays Responsible Tourism Award in 2011.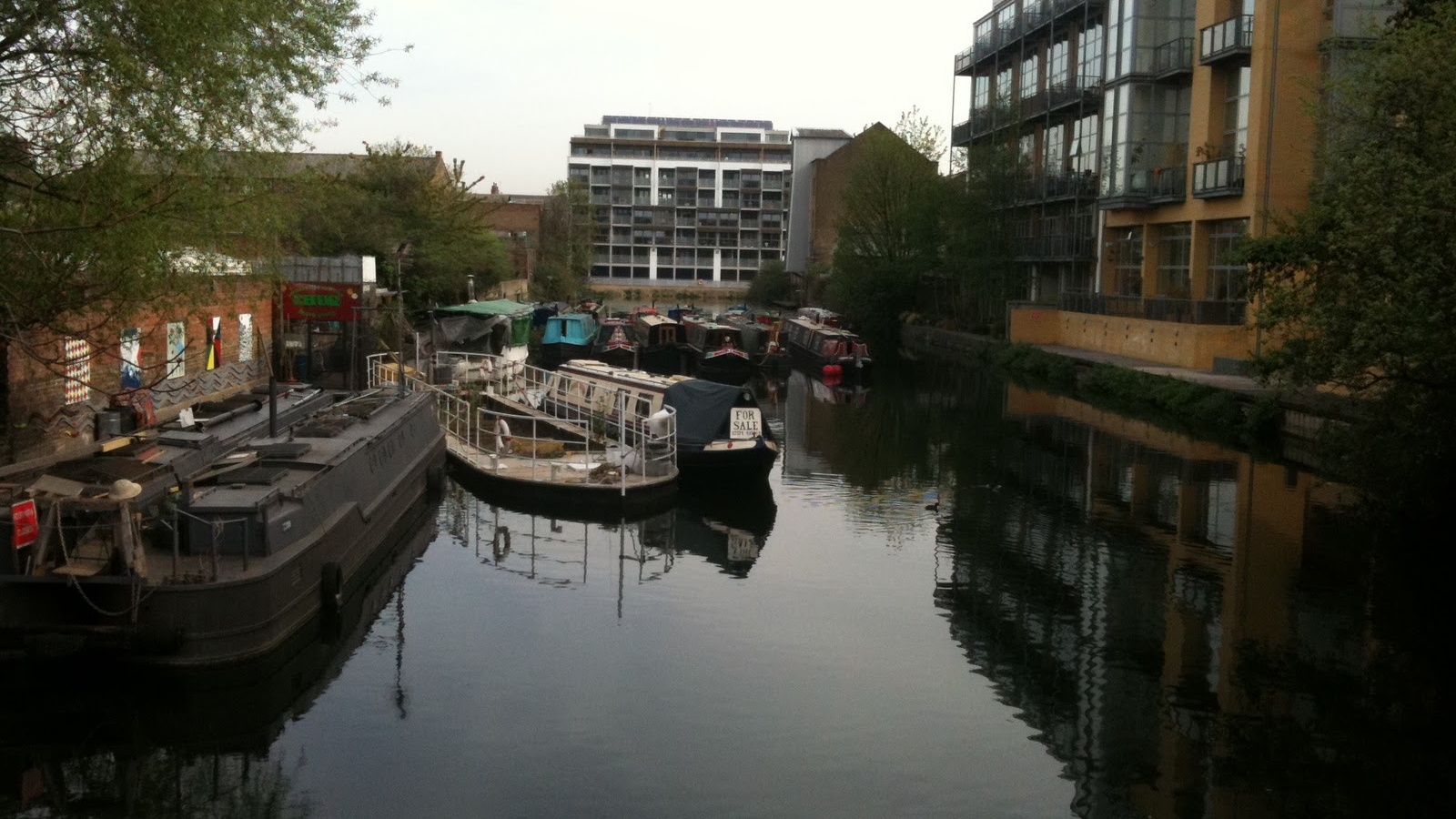 London's culture scene is arguably the best of any city in the world, so museums, galleries and theatre shows should be high on visitors' lists.
A great place to start when it comes to museums is South Kensington, home to the Natural History Museum, Victoria and Albert Museum and Science Museum. You could spend days exploring each one. The Bloombury/Holborn area is also a good bet, from the glories of the British Museum, to quirkier establishments such as Sir John Soane's Museum and the Hunterian Museum.
For art galleries, head to Trafalgar Square for the National Gallery and National Portrait Gallery, or down to the River Thames for the Tate Modern. Cork Street in Mayfair is home to dozens of small contemporary commercial galleries.
The West End is London's Theatreland, with a huge range of options for all tastes, from jukebox musicals to straight plays. Go further afield into the Off West End and fringe scene and you'll be rewarded with top quality theatre for less than the price of a central London cinema ticket. Check out the Arcola in east London, the Bush in the west, the Finborough down south and the Tricycle in north London.
For less high-minded pursuits, green spaces and waterways offer fantastic opportunities to explore a different side of the city. Hampstead Heath is the ultimate city park, whether for bracing wintertime walks or summer afternoons swimming in the ponds. The River Thames and Regent's Canal provide engaging walking routes through the capital that require no map reading.
London's markets are another must. Overindulge at foodie paradises Borough and Broadway Market, shop for cut flowers and plants at Columbia Road and stock up on vintage fashion and accessories at Portobello Road and Brick Lane.