What are the best events this weekend in London?
Answers from Our Experts (3)
There are plenty of gorgeous public parks and gardens in London. Enough that you could probably find a different one to hang out in on every warm weekend of the year if you were so inclined. But for every accessible green space in the capital, there are thousands of private gardens: locked squares that appear like shimmering oases to hurried passersby, lovingly tended community gardens tucked away in unexpected places and the top security backyards of places such as prisons and government offices.

Fortunately, there's one weekend a year when these spaces are open to visitors. Open Garden Squares Weekend takes place tomorrow and the day after (June 8-9th) and sees 214 London gardens unlock their gates to the curious and garden obsessed. You can buy tickets on the website (one ticket is valid for all the participating gardens), as well as search for gardens that meet your particular requirements, whether that's ones with guided tours taking place, those that admit dogs, or those in a particular area of town. For some, such as the garden at HM Prison Holloway and 10 Downing Street (home of the Prime Minister), you need to book in advance, but most allow you to turn up on the day. It's a great chance to catch a glimpse of parts of the city normally off limits to tourists.

An altogether quirkier event to look out for this weekend is the London World Naked Bike Ride, which takes place on June 8th. Hundreds of naked, body paint-daubed cyclists will be taking to the streets to raise awareness of the joys of cycling and society's dependence on cars. The route will pass major landmarks including Trafalgar Square, the Houses of Parliament and St. Paul's Cathedral, and begins at just after 3pm. Public protest is an important part of London life – this event is one of the more visually arresting ways to get a feel (ahem) for it.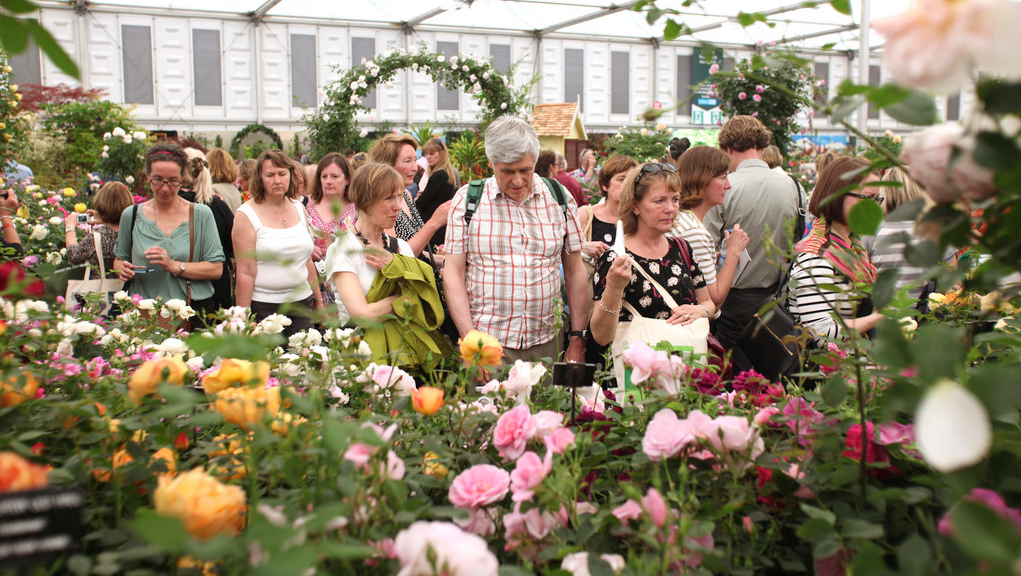 The main event of the weekend, in terms of international prestige, is the RHS Chelsea Flower Show – the biggest horticultural event on earth. You can read all about the history of the show on this blog.

However, perhaps the most interesting event of the weekend is Field Day. Part music festival, part village fete, this one-day wonder gives you the opportunity to see big international acts like Bat for Lashes, Tim Burgess, Savages and Django Django (alongside legendary performance poet John Cooper Clarke), while also taking part in wheelbarrow races, tug-of-war competitions and some ill-advised cider-drinking. It all makes for an excellent day out – and therefore also makes our list of the best London music festivals.

Other notable events this weekend include the London Literature Festival and Clerkenwell Design Week.
This coming weekend is a bank holiday in London and so most people will have an extra day off work on Monday. This is of course a great excuse for a party and consequently there are plenty of events and festivals taking place around the capital over the three days. Here is my pick of the best:

Foodies Festival, Hampton Court Palace
Now in its fifth year this food festival features pop-up outposts of some of London's best restaurants, a chef's theatre where you can watch cookery demonstrations, a BBQ arena, a children's cookery theatre and an entertainment stage with a programme of live music. And all in the grounds of one of London's most spectacular buildings.

LSO in Trafalgar Square
This free open-air concert by the London Symphony Orchestra takes place in London's favourite public space. Last year's inaugural concert is estimated to have attracted some 10,000 people so arrive early to secure a good spot. No glass or furniture is allowed.

London Hoop Fest, Mile End Art Pavilion
Probably the quirkiest festival taking place this weekend, this homage to all things hula hoop features hooping classes for all ages and abilities, circus and cabaret acts and a party on the Saturday night.