What are the best festivals in London?
Answers from Our Experts (2)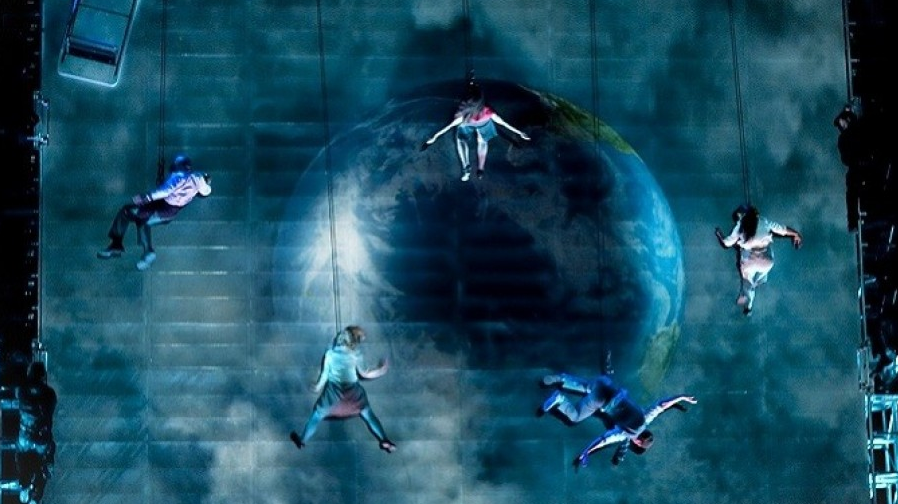 As the Whole World Tipped at GDIF
Starting off London's festival season with a bang is the Greenwich + Docklands International Festival (21-29 June). It specialises in large-scale outdoor performing arts events, including dance, theatre and street arts. If you caught the spectacular Opening Ceremony of the Paralympic Games then you'll have a sense of what to expect from GDIF – the festival's artistic director, Bradley Hemmings, co-directed it. Prepare to be surprised by amazing acrobatics (The Limbless Knight: A Tale of Rights Regained and As the Whole World Tipped), innovative participatory events (A High Street Odyssey and Growth) and shows in all sorts of unusual locations (remor and Monkey & Crocodile). All events – the ones I've mentioned are just a taster – are free.

In previous years the most recognised symbols of the City of London Festival (23 June to 26 July) have been the playable 'street pianos' that popped up all over the Square Mile. The pianos aren't part of the fun this year (though two remain from last year at St. Pancras International Station) but there will more than enough other exciting happenings to take their place, including Mobile Orchard, a pop-up installation-cum-performance platform that will appear in various locations in the City. The festival programme features dance, art, film and poetry events, as well as walking tours and lectures, but it's best known for its concerts. Celebrating the bicentenary of Benjamin Britten, one of Britain's most important composers, are a series of events in atmospheric locations: there's the Britten Sinfonia at Mansion House, the Britten War Requieum at St. Paul's Cathedral and the Britten Church Parables at Southwark Cathedral. Over 150 events take place outdoors; more than 100 are free and unticketed.

The River Thames has always played a vital role in the life of the city: in trade, transport and culture to name just a few. The Mayor's Thames Festival (6-15 September) is a glorious celebration of the extraordinary waterway that takes place each year along its banks and bridges. The full programme is yet to be announced, but a handful of events have been revealed. One for diary is 1513: A Ship's Opera, which will see an armada of historic ships present a moving concerto of nautical noises. Also not to be missed are the fireworks on the final evening of the festival, one of only three displays permitted in the city centre each year.
London has hundreds of festivals running throughout the year, focused on hundreds of different things. It's clearly impossible to list them all here, but here are my personal choices in five popular categories.

Music
Every weekend throughout the summer – and on most weekends during the rest of the year – London hosts a music festival to suit a particular taste; from beatboxing to Bhangra, folk to funk, R&B to reggae. But for those with more mainstream tastes – think pop, indie and rock – and who like to be a little silly, it's hard to beat Field Day. Where else can you watch chart-topping acts and then enjoy a team tug-of-war?

Film
There are literally dozens of film festivals in London, from Film4 Frightfest to Hot Tub Cinema to the Rooftop Festival. While it might be boring, our pick of the lot has to be the BFI London Film Festival.

Books
From the London Book Festival to the Children's Literature Festival to the Festival of Stories, there's plenty for literature-lovers in London. And at the very top of the pile is the London Literature Festival.

Beer
Whether it's the native brews like pale ales, milds and stouts, or the foreign imports like pilsners and malts, London has plenty of festivals dedicated to the art of ale. For the biggest beer-related party, don't miss the CAMRA Great British Beer Festival, or for more niche fun try the London Vegan Beerfest.

Fashion
London Fashion Week is on every February and September. And London Alternative Fashion Week is on in April.