What are the best things about winter in London?
Answers from Our Experts (2)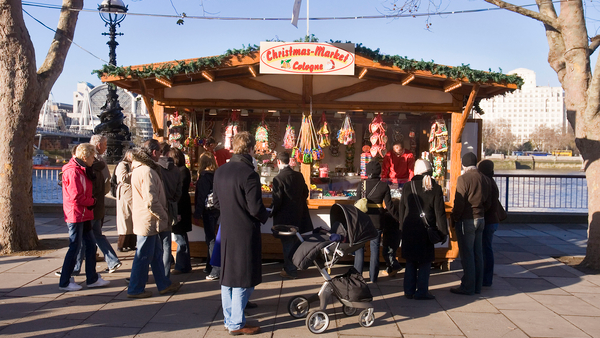 Winter is a truly magical time in London. Here are our three favorite things about the cold season in the British capital.

Winter ice rinks
London is home to a wealth of winter ice rinks during December and January. The most renowned is probably Hyde Park's Winter Wonderland – a beautiful ice rink built around a Victorian bandstand and lit by 100,000 tiny lights – but other great London rinks can be found outside the Natural History Museum, in the large courtyard of Somerset House, and in the frozen moat of the Tower of London.

You can also head just outside the city to enjoy a stunning rink in the grounds of Hampton Court Palace.

Christmas markets
There are dozens of wonderful Christmas markets across London during December. Some of the best include the traditional German-style wooden huts outside the Southbank Centre, the seasonal arts, crafts and fashion shopping at the Camden Lock Night Market, and the spectacular Christmas Food Market at Covent Garden.

London Fashion Week
London is one of the world's great capitals of mode, so for fashionistas there's no better time to visit than during London Fashion Week. Taking place in February each year (and again in September), it is a great place to get a first glimpse of the spring/summer line by the world's best designers. For non-traders, it's also immediately followed by London Fashion Weekend, which is open to the public.
There may be a chill in the air at this time of year, but that only makes London's pubs more cosy by comparison. There's nothing better than seeking refuge from the outside world with a glass of mulled wine or hot apple cider beside an open fire. Choose a historic establishment like Ye Olde Cheshire Cheese on Fleet Street or The Spaniards Inn in Hampstead and get a feel for how Londoners have been occupying their winter evenings for hundreds of years.

Another wintry treat is ice skating at one of the many temporary outdoor rinks at celebrated locations around the capital. Locations from Covent Garden Piazza to Somerset House to the Natural History Museum are transformed into winter wonderlands, with most open seven days a week and into the evenings too. You'll also find Christmas markets popping up at this time of year, offering the perfect opportunity to buy gifts for loved ones, as well as to gorge on delicious seasonal treats.

Shopping really comes into its own of course just after Christmas when the capital is taken over by January sales. Almost every shop you can name will have a sale starting on Boxing Day (the day after Christmas), but it's the department stores that yield the best deals. Arrive early and don't be shy – London shoppers take their bargain hunting very seriously.