What's happening this weekend in London?
Answers from Our Experts (5)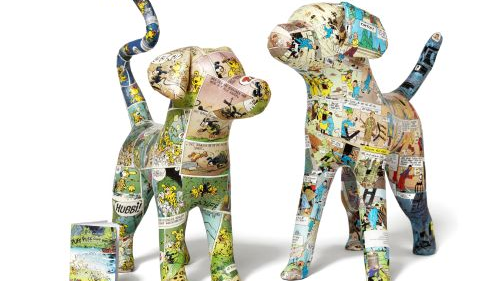 Marsipan and Milou by Agnetha Sjoergen

Chelsea Art Fair

Running until Sunday, April 14th, the re-launched Chelsea Art Fair is the best place to head this weekend if you're interested in viewing or purchasing some art. 35 modern and contemporary artists from the UK and overseas are displaying at Chelsea Old Town Hall, where specially selected examples of their work will go on show for the first time.

Artists showing at the fair include: Tracey Emin and Damien Hirst; Cube Gallery-represented Karen Edwards and Katie Allen; Ireland-born Andrew Dillon; Australian Mark Hanham, who boasts the likes of Russell Crowe among his collectors, and is making his London debut; and HRH The Prince of Wales, who has two signed lithographs on display.

For those wishing to invest for the first time or add to a bulging collection, prices range from £500 to £20,000, with a portion of funds from selected works being donated to this year's chosen charities Parkinson's UK and Hearing Dogs. In addition, there are various tours and talks, at a cost of £10 per person, on subjects such as 'Investing in art' and 'An introductory tour on how to start your own collection'.

Opening times: Saturday 11am - 6pm / Sunday 11am – 5pm

Chelsea Old Town Hall, King's Road, London SW3 5EE. Nearest tube stations: Sloane Square or South Kensington.
This weekend is a bank holiday in London, meaning that most people will have Monday off too. The three-day weekend is always an excuse for a party and this one will be no different. Here are the best events going on:

Streetfest
StreetFest is the first and only live art street festival in UK. The performers taking part are drawn from a collective of creative painters, architects, designers, illustrators, skaters and writers who will be devising unique ways to express themselves through live demos, screenings and shows. This could only happen in Shoreditch, the heart of London's trendy East End.

London's Brewing
Craft beer is big business in London at the moment and this festival showcases the best of the brewing scene. Taste more than 100 beers from the 40 different breweries that make up the London Brewers Alliance, and listen to live music from local artists.

UK Air Guitar Championships
Try out your air guitar skills on stage or join the audience to watch others compete for a place in August's world championships. The loudest cheer wins it, so make some noise for your favourite performers.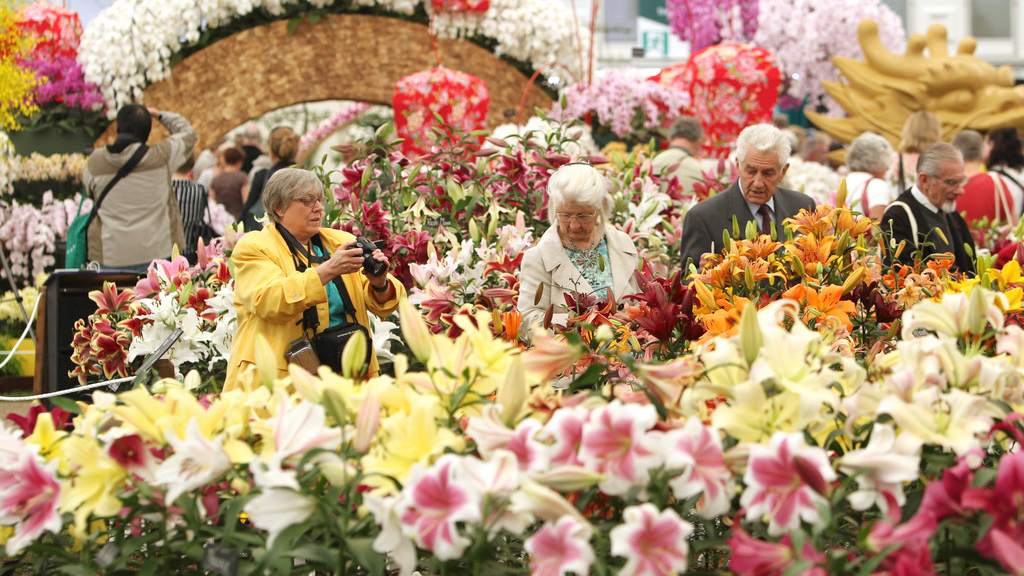 RHS Chelsea Flower Show
Without doubt the biggest event of this weekend is the RHS Chelsea Flower Show, and this Thursday May 23 marks the first day it is open to the general public – not just members. You can find out more about the show, its fascinating history and how you can enjoy all the flowery fun with this recent blog.

Other highlights of this last weekend in May include the unabashedly eclectic music festival Field Day – one of our favorite London fests, where it's perfectly fine to split your time between world-famous bands and wheelbarrow races – the London Literature Festival and Clerkenwell Design Week. And for fans of pop art, there's also a very exciting retrospective of artist Roy Lichtenstein at the Tate Modern.
If you like street food and craft beer, you've picked the right weekend to visit London — and east London, specifically.

On Friday evenings, Street Feast sees food vendors take over a former builders' yard from 5 p.m. till midnight. The market's menus for the weekend are posted ahead of time, and this week include Pop-up Barbados, the Wild Game Co. (for deer, deer and more deer), and Sweet Tooth Factory to round it all off with a sugar hit. Don't worry if you're not due in town for a week or two: this mobile feast runs every Friday through the end of June 2013. If you want to do Street Feast in style, reserve a table for cocktails in the Gin Store Window Room.

It's "one weekend only" for London's Brewing. Over four ticketed sessions, on Saturday and Sunday, you can enjoy a host of beers from 30 of London's best brewers (big, micro, nano and everything in-between). Enjoy The Kernel's famous IPAs and porter, as well as brews from exciting niche labels such as Crate and Five Points. You can buy tickets via PayPal and store them safely on your Eventbrite app. Cheers!
Alongside all the usual fun that takes place in London at the weekend – gigs, farmers' markets, engineering works on the Tube – this particular weekend sees two major cultural celebrations take over the centre of town, neither of which you should miss.

The first is Maslenitsa, the Russian Sun Festival. This family event will be taking place in Trafalgar Square from 1.30pm to 6.30pm on 16 March and involves live music, activities for kids, food stalls selling authentic Russian treats and a craft bazaar. I admit that given the freezing temperatures and snow flurries London has witnessed this week, a festival celebrating the arrival of spring seems like a cruel joke, but maybe this event is just what's required to get winter to release the capital from its icy grip.

The other big party taking place this weekend is St. Patrick's Day, which falls on Sunday this year. London has an enormous Irish community, but of course it's not just the Irish who'll be celebrating. You can expect to see people decked out in green wearing those by now ubiquitous fluffy pint-of-Guinness hats all weekend in pubs, clubs and restaurants across the capital. There's an official celebration at Trafalgar Square that begins at noon, as well as a parade setting off from Green Park at the same time and finishing up in the square. The festivities – dance performances, film screenings, stand-up comedy and a food market – will run all day. Brilliantly, both this festival and Maslenitsa are entirely free and open to all.