What is the design style of Montage Beverly Hills?
Answers from Our Experts (2)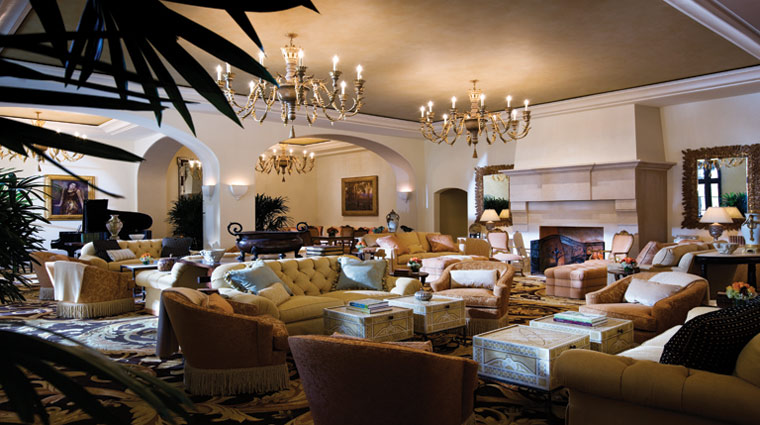 ©MontageBeverlyHills
The design of Montage Beverly Hills draws inspiration from the Spanish-colonial-revival architecture and Mediterranean style that was popular in the area in the 1920s and 1930s; it's a modern redux of "old Beverly Hills." The entire Montage property is awash in brown, gold and cream hues, which complements the prevalent bright blue sky in Beverly Hills. From the rooftop, you have a wonderful view of the replicated Beverly Hills City Hall dome atop the adjacent Bouchon Bistro. The architects of Montage Beverly Hills wanted to create a mini Beverly Hills, which is why they also put in a public park, Beverly Canon Gardens, next to the hotel. These gardens, complete with three fountains, were inspired by the simplicity of European gardens. Throughout the hotel, you'll discover more European influences in the paintings and objects d'arts, as well as set drawings and original costume designs from old Hollywood film classics. But while the hotel has an old Hollywood feel, it's still equipped with the most modern technology and amenities, from a bedside control system that lets you direct everything in the room (temperature, lights, drapes, etc.) to the lavish rooftop pool with swanky private cabanas. The regal Montage Beverly Hills will really make you feel like you've returned to an era of elegance and class.
The design style of Montage Beverly Hills is urban oasis. Inspired by the Spanish colonial revival architecture and Mediterranean styling prevalent in Beverly Hills, this urban Los Angeles luxury hotel captures the sophisticated residential ambiance of Southern California's glamour estates of the 1920s and 1930s. Classically elegant furnishings, reminiscent of the golden age of California, bring Spanish, Italian and Moroccan aesthetics.