What kind of bath products are offered at Viceroy L'Ermitage Beverly Hills?
Answers from Our Experts (2)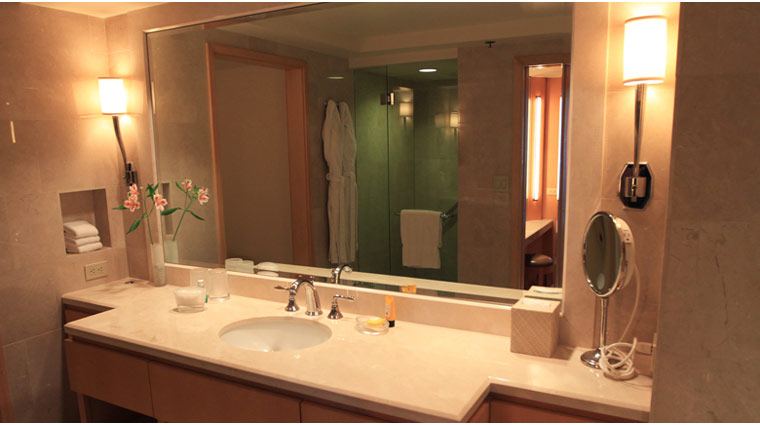 ©FiveStarTravelCorporation
Viceroy L'Ermitage Beverly Hills treats guests to luxury Italian bath products from Acqua Di Parma. The lavish goodies feature the Colonia fragrance, a refreshing light lemon scent with hints of jasmine, white musk and other florals. You'll find body lotion, soap, shampoo, conditioner and body wash stocked in the bathroom. (And the Jojoba oil in the toiletries will leave your skin feeling moisturized.) Although bottles are still miniature, you'll get a generous amount of each product so there's no need to lug along your own. In fact, if you do decide to pack your own toiletries, we're betting they'll stay in your luggage while you're here.
The bath products at Viceroy L'Ermitage Beverly Hills are from the Provence-inspired California company Mistral. Our Mistral Verveine products are scented with lush verbena oils to soothe weary travelers; the collection also uses organic shea butter to heal and natural olive oil to condition.