What is the interior design of Circa 55 Restaurant?
Answers from Our Experts (2)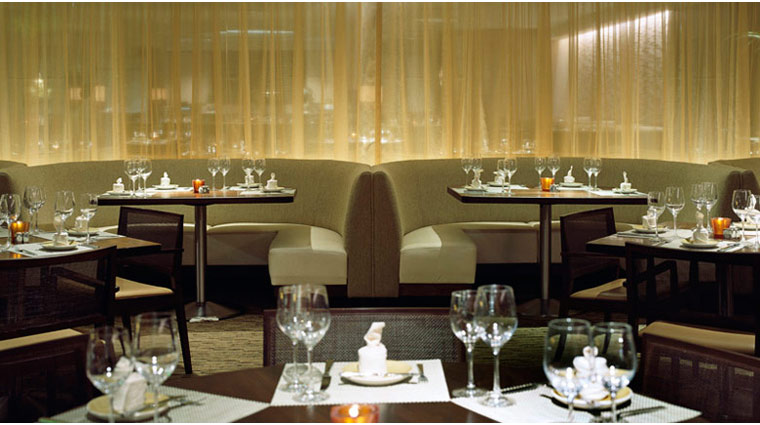 © Beverly Hills Hilton
Circa 55 Restaurant's interior design includes a retro dining room that's more chic than cheesy. You'll find nods to the '50s such as a wall-mounted starburst — The Beverly Hilton's official icon since Conrad Hilton opened the hotel in 1955, hence the restaurant's name. You'll also spot curvy metal wall dividers and muted shades of brown and cream mingling with avocado green.
One white wall sports tactile ripples that offer a different element amid the earthy color scheme found in the rest of the restaurant.

The interior décor can be accredited to Engstrom Design Group, the same firm who dolled-up Las Vegas restaurants such as Bradley Ogden and Wolfgang Puck's Spago. The group gave the space at Crica 55 a mix of dark wooden tables, large semicircular booths and banquettes so there's plenty of seating, and the floor-to-ceiling windows overlooking the outdoor pool lend the restaurant a relaxed, Cali-cool vibe.

Created by the Engstrom Design Group, our interior architecture and design is mid-century modern. With floor-to-ceiling windows lining the east side of the restaurant and the curved upholstered butterscotch booths and walnut furnishings, it makes for a comfortable, picture-perfect setting with a prime view of the pool.