What are the five best amenities at Aqua Star Babor Beauty Spa?
Answers from Our Experts (1)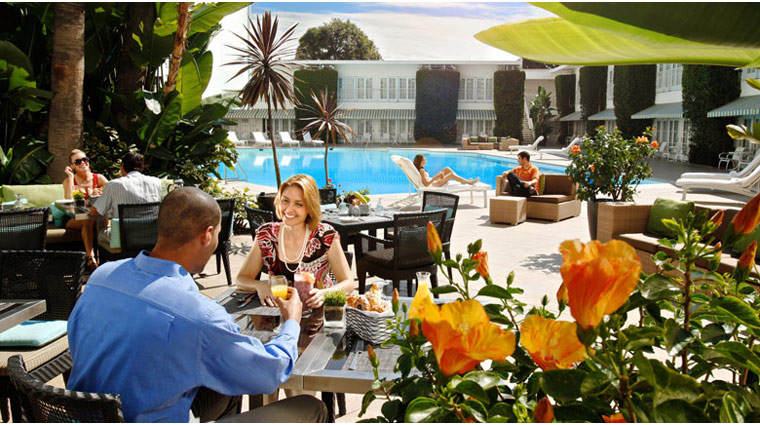 © Beverly Hills Hilton
Forget austere European-style services or treatments made with out-there eastern influences in mind. With its location in star-studded Beverly Hills, the amenities at Aqua Star Babor Beauty Spa at The Beverly Hilton were designed with one purpose in mind: keeping up appearances. You can do just that with a spin in the tanning station or a stint in the gym. Here are a few of this spa's best amenities:

1. Spray Tan. You know you're in Beverly Hills when a spa is equipped with a room dedicated to spray tans. Head to the St. Tropez spray-on station for a perfect California tan that lasts several days and fades naturally. Airbrush technicians will apply the solution for an immediate glow that deepens over the next eight hours. You can even add an aloe body scrub beforehand to maximize results.

2. Eucalyptus Steam Shower. After a long week at work, nothing feels better than a soothing shower — especially if it's at Aqua Star Babor Beauty Spa, where the steam shower uses eucalyptus to rid skin of pollutants and invigorate your senses.

3. Aqua Star Pool. Visitors to Aqua Star Babor Beauty Spa also have access to The Beverly Hilton's Aqua Star Pool, where Angelina Jolie once went for a celebratory swim in her Randolph Duke gown after winning a Golden Globe. Get a foot massage from the comfort of your lounge chair or order up a salad to enjoy poolside.

4. Amazing products. The spa uses products from Babor, a luxury European skincare line, for its treatments. Babor is known to help with common skin issues, such as aging, dehydration and dullness. The spa's Babor skincare line, includes the organic line, body thermal and skin refining lines. It's the perfect products to soothe and protect your skin. The luxe Babor products are also on sale at the spa, if you'd like to purchase some to use at home.

5. The gym. Complimentary access to The Beverly Hilton's gym means you can keep your spa day going for that much longer. Before a full-body massage, get your muscles warm in the fitness room followed by a post-workout sauna session. The Golden Globes, the Oscars nominee luncheon and the pre-Grammy Awards party are all held at the hotel, so there's no telling who you might see in the relaxation lounge.