What are the locker rooms like at Aqua Star Babor Beauty Spa?
Answers from Our Experts (1)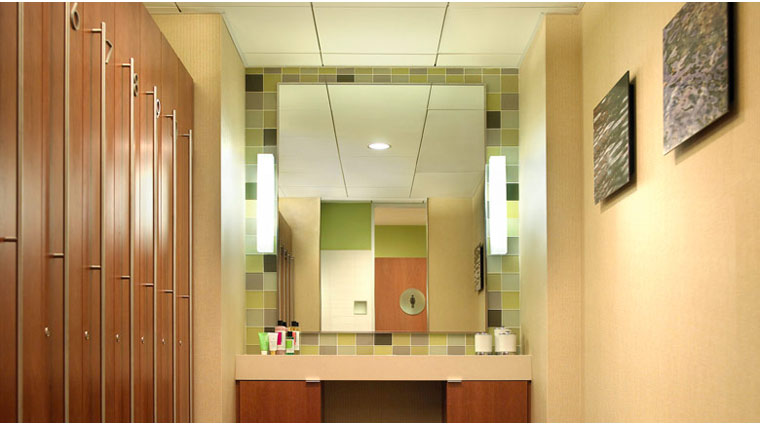 © Beverly Hills Hilton
The midcentury-modern locker rooms at Aqua Star Babor Beauty Spa are bright and cheerful with 50s-appropriate avocado and chocolate hues. The well-lit space is stocked beauty products and styling tools, as well as plenty of amenities to help you freshen up before or after a treatment. You'll find tall wooden lockers stocked with a plush robes and spa slippers, as well as plenty of shelves to stash your belongings. After you've stowed your bags and clothes in the locker room, head to the 1950s-inspired lounge, where you'll find mod white chairs, ottomans, pillows and chic silver lamps with retro flair, as well as a buffet of elegant Italian cookies, tea and cool water with lemon.