What is the interior design of Aqua Star Babor Beauty Spa?
Answers from Our Experts (1)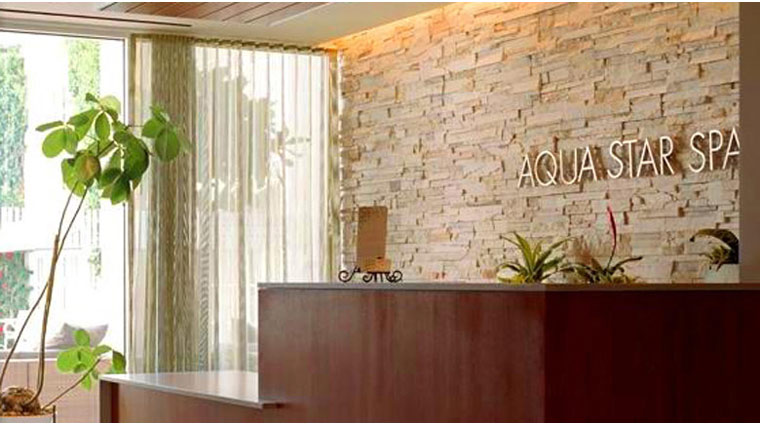 © Beverly Hills Hilton
Like the rest of The Beverly Hilton, the interior design of Aqua Star Babor Beauty Spa takes its cues from the 1950s, featuring tons of retro-chic furnishings and décor. The spa, located next to the hotel's pool, is done up in classic midcentury-modern style with brown and avocado-striped rugs and brown ottomans with large avocado-green polka dots.

In the relaxation lounge, you'll find wide-seated white chairs topped with brown and gold woven pillows paired with long, rectangular beige ottomans. The glass tables in the lounge are topped with silver lamps that look like they came straight off the set of Mad Men. The treatment rooms convey a relaxing, beachy vibe with sand-colored walls and floors and a starfish placed atop each massage table. You'll also find earthy abstract art on the walls and neutral-toned blankets to cozy up with.