What are the best free things to do in Los Angeles?
Answers from Our Experts (5)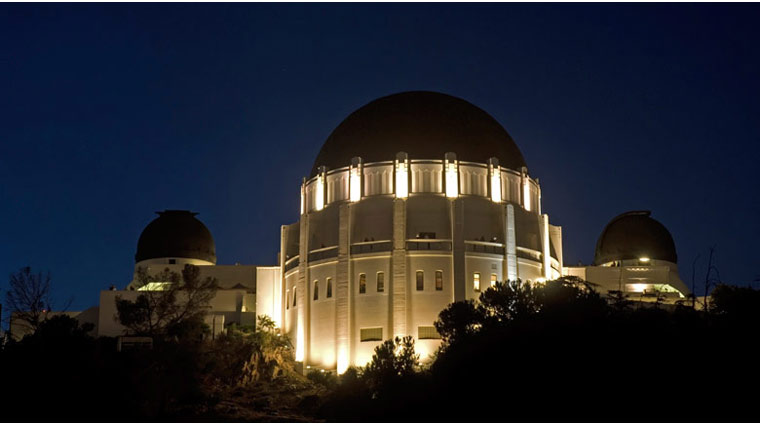 ©iStock/paulvachier
Although you could easily burn through a budget on your Los Angeles vacay, you don't need to break the bank to enjoy a trip to this West Coast destination. Because of year-round sunny weather, you are almost always guaranteed a number of outdoor activities and the coastal city offers the best of beaches and hiking for the outdoorsy types, as well as well of sights and cultural activities, gratis of course, to help fill your days.

1. Griffith Park includes miles of trails for both hikers and horseback riders; you could easily spend the day climbing around the dusty hills of this sprawling park. Make it to the top at Mount Hollywood and you're rewarded with scenic vistas of the entire Los Angeles basin. Picnic areas, tennis courts, a swimming pool and athletic fields are sprinkled throughout the park.

2. A day at the beach won't cost you more than a few dollars for the ice cream vendor. Both the Santa Monica and Venice beaches offer plenty of area to relax in the sand, recreational paths for biking, rollerblading or jogging and beach volleyball. For a little post-sun entertainment, walk along the Venice boardwalk for some people watching. No matter the season, you are guaranteed to see an odd assortment of circus-like street performers, hippie art-vendors and toned bodybuilders working out on Muscle Beach. Or get into a game of basketball; it's a popular place for pick-up games and the inspiration for the movie White Men Can't Jump.

3. For the price of parking, you can see some of the U.S.'s finest and most valuable European art as well a collection of Greek and Roman antiquities at the Getty. Perched high up on a prime bluff in the coastal nearby town of Malibu, this museum's sun-soaked courtyards and gardens provide a scenic backdrop most other museums disregard — we advise you pack the sunglass for this trip. Outdoor breezeways and patios connect the galleries, and maze like gardens offer plenty walking opportunities.

4. A cruise along Mulholland drive and the Pacific Coast Highway will offer spectacular views of the ocean, city skyline and some pretty incredible homes — Los Angeles is home to some of the wealthiest people in America after all. This windy road is a romantic drive at night, when twinkling evening lights hide the city's notorious fog.

5. If you've come to L.A. with hopes of making it big or at least seeing someone famous, one way to get your celebrity intake is at a taping of your favorite sitcom. Although being an audience member might not be as fun as watching the shows on TV — you'll end up spending plenty of time waiting around — it will give you a chance to see the soundstage first hand, peek at the sets up-close-and-personal and hear some of the bloopers that never make it on the tube.
The best free things to do in Los Angeles are:

1. Hiking. Los Angeles is dotted with hiking trails all over the city. You can hike along the ridge line of the Pacific Palisades, enjoying scenic views of the ocean, or cavort with your four-legged furry friends in the dog-friendly Runyon Canyon. All you need is a ride and some ambition to have a unique Los Angeles hiking experience.

2. Lake Shrine. Just off of the last mile or so of Sunset Boulevard, before it ends at Pacific Coast Highway, this little-known garden and meditation center is the resting place for a portion of Mahatma Gandhi's ashes, and people from around the world come to pay their respects. The grounds cover ten acres and lie on a former movie set. A strolling path circles the lake and allows the visitor to stroll at their own pace, admiring the swans and the local foliage.

3. Venice Beach. One of the top tourist attractions in the world, Venice Beach draws people of all types. Featuring Muscle Beach as well as fortune tellers, musicians, artists and individual vendors, Venice is a great place to people watch and shop for souvenirs.

4. Hollywood Forever Cemetery. Hollywood Forever is a cemetery unlike any other in the world. Hollywood royalty retain their fame as visitors come from all over the world to pay their respects to Johnny Ramone, Cecil B. DeMille, Jayne Mansfield, Rudolph Valentino, Douglas Fairbanks, and hundreds more of Hollywood's greatest stars.
"Free" and "Los Angeles" aren't phrases that you'd typically put together, but there are several ways to experience Los Angeles without putting a dent in your wallet.

1. Take a trolley tour of Beverly Hills.

2. Go window shopping on iconic Rodeo Drive, and take a snapshot at 2 Rodeo, which overlooks Wilshire Boulevard — a spot immortalized in Pretty Woman, starring Julia Roberts and Richard Gere.

3. Cruise down the Pacific Coast Highway, the signature drive that hugs the Los Angeles coastline.

4. See a movie at the Beverly Hilton, which hosts drive-in movies in the summer.

5. Visit Madame Tussauds wax museum in Hollywood.
The five best things you can do for free in Los Angeles is take a walk on the beach, window shop on Rodeo Drive, hike Runyon Canyon, attend TV show tapings, or visit Grauman's Chinese Theatre.
You may arrive in Los Angeles with champagne wishes and caviar dreams—and there are definitely plenty of ways to live it up—but you don't necessarily have to max our your credit cards to enjoy your stay. Here are the best free things to do in L.A.

Griffith Park/Griffith Observatory/Hollywood Sign
After closing for four years and undergoing a $93 million renovation, Griffith Observatory reopened in the fall of 2006, and features a 12-inch Zeiss refracting telescope, planetarium shows, some of the best panoramic views of the L.A. basin, and more. The observatory is situated in the middle of Griffith Park, one of the largest urban parks in the country, so you can pair your visit with a hike. The park has a 53-mile network of trails, some allowing you to get stellar views of the Hollywood Sign, the Hollyridge trail will take you above and behind it.

Museums
Exploring the collections at the Getty Center and classical Greek and Roman art at the Getty Villa are technically free. It will cost your $15 to park, but you could consider public transportation or a shuttle from your hotel. Both locations also offer gardens and perfect photo-worthy views of L.A.. Over in mid-city, the Los Angeles County Museum of Art features a diverse collection that ranges from classical to contemporary. A visit to LACMA would not be complete without seeing Chris Burden's Metropolis II, a mini car racing masterpiece that involves an elaborate system of 18 roadways, including one six-lane freeway, HO scale train tracks and 1,100 custom manufactured mini cars. Burden also created Urban Light, a large scale instillation of 202 restored street lamps, which has quickly become one of the most instagrammed places in the world. You can also interact and take your photo with Levitated Mass, a 340-ton boulder created by sculpture Michael Heizer. LACMA is free on the second Tuesday of each month, and on select public holidays like Martin Luther King, Jr. Day, President's Day and Memorial Day. You can also explore the diverse modern art collections at the Museum of Contemporary Art Los Angeles, which is free every Thursday from 5-8 p.m.

Beaches
When it comes to beaches, the sand and Pacific Ocean are always free. You have your choice from Redondo Beach, Manhattan Beach and Hermosa Beach in the South Bay; Venice Beach and Santa Monica a little farther north; and the pristine Malibu beaches like Point Dume and Zuma Beach north of that. If it's not the optimal temperature for you, stop by the Santa Monica Pier, which is home to the iconic Ferris wheel and carnival atmosphere of Pacific Park.

Hiking
Get your exercise and million-dollar views of the city while you're at it. No matter where you are in Los Angeles, a hiking trail is probably in your midst. Griffith Park is one of the largest urban parks in the country and offers a 53-mile network of trails, including the Hollyridge trail that takes you directly above and behind the Hollywood Sign. Not too far away, you can find Runyon Canyon where Hollywood and West Hollywood types hike up the steep incline and socialize—dogs in tow. Farther toward L.A.'s west side, trails at Topanga Canyon State Park and Temescal Canyon Park offer stellar views of the Pacific Ocean and west side of Los Angeles.

Hollywood
There is no cost to stroll down Hollywood Blvd. between Vine St. and Highland Ave., snap a few photos of your favorite stars on the Walk of Fame, gaze up at the Capital Records building, and check out the Hollywood & Highland Center, a shopping mall that is also the home of the Dolby Theater where the Academy Awards are held annually. The second and third story decks Hollywood & Highland also offer stellar views of the Hollywood Sign. The Jimmy Kimmel show records across the street from Hollywood & Highland and tickets to attend a taping are free if you sign up through his website.