What are the best hair salons in Los Angeles?
Answers from Our Experts (2)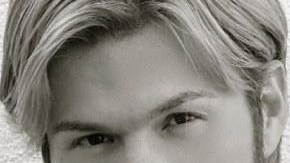 The beauty experts from arguably the most esteemed publication in the industry - Vogue - named Kim Vo the 'best blonder in the business' and his salon at Montage Beverly Hills regularly hosts celebrities, socialites and locals alike in a city where galas and premieres are literally daily events. One doesn't have to be a guest of Montage Beverly Hills to make a reservation at Kim Vo Salon, though guests often make a full day of it with a visit to the adjacent, sumptuous Spa Montage. If you want to meet the master himself, call the Spa and ask for the next date when Kim is planning to be on property. There is nothing like having a hair consultation (and even a cut and color) by one of the true geniuses in the business. It doesn't hurt that he is personable, warm and exceptionally funny. Having hair done by the delightful and extraordinarily talented Kim Vo is genuinely an experience of a lifetime
Hair trends start in Los Angeles, so why not book an appointment at the salons setting the trends? Here are three salons where you can get your tresses tamed with the highest skill.

José Eber
With a name that is synonymous with covet-worthy hair José Eber's flagship salon in Beverly Hills is a must visit if you need a fresh new look, or even if you just want to freshen up what you already consider perfection. With a service menu that offers everything from cuts and styles, to color and extensions and makeup and manicures, you can't go wrong here.

Warren Tricomi
Los Angeles also offers you the opportunity to visit the Melrose Ave. outpost of legendary luxury hair gurus Joel Warren and Edward Tricomi. Whether you want a slick style or expert color, the salon menu will fulfill all your hair and makeup needs.

Sally Herschberger
The hairstylist to some of Hollywood's biggest stars (think Meg Ryan, Blake Lively, Michelle Pfeiffer) Sally Herschberger and her team of stylists in know how to bring your look in line with the season's hottest trends, whether it's bangs or curls, extensions or color.