Where can I go to watch sports in Los Angeles?
Answers from Our Experts (5)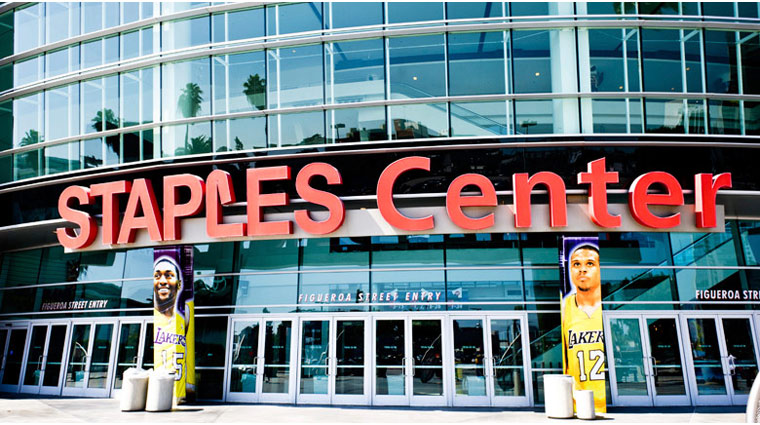 ©iStock/manley099
Los Angeles isn't really a sports town; you may see celebs such as Jack Nicholson and Leonardo DiCaprio bringing dates to a Lakers game, but the locals don't get as jazzed about a home team win as say a New Yorker. With no professional football league, your best bet for catching a game during your visit is at a basketball or baseball game. Spend a warm sunny evening at Dodger Stadium and watch the L.A. baseball team play ball. The downtown stadium has some of the city's best visual backdrops, from a view of downtown and the forests of the Elysian hills to the heights of the distant but visible San Gabriel Mountains. Fans pile into the stadium to cheer on their favorite cerulean-clad ballplayers and to devour the famous foot-long Dodger Dogs.

And if you're looking to rub elbows with tons of Angelenos — or see athletes throw a couple elbows — head to Staples Center. Located in downtown Los Angeles, Staples is home to some of the city's finest sports teams: the Los Angeles Kings, Los Angeles Lakers, Los Angeles Clippers and Los Angeles Sparks. Besides being able to cheer along with Jack Nicholson, Tobey Maguire and other famous fans, visitors to Staples Center can also watch some of the biggest performers in the world onstage. Taylor Swift, Lady Gaga and Alicia Keys are just a few of the A-listers who have performed here.

The best place to watch sports on TV in Los Angeles is ESPN Zone.
For the sports-obsessed, Los Angeles is filled with spots to watch your favorite City of Angels team play. Head to Dodgers Stadium for some baseball, the Home Depot Center for a soccer match, the Santa Anita Racetrack, or the iconic Staples Center, home to the Lakers and Clippers.

You can watch live games at the Staples Center and Dodger Stadium and to watch sports on TV, go to Varsity (sports bar) and Goal (sports bar).
The epicenter of watching sports in Los Angeles would be to catch a game at Staples Center downtown between LA Live and the Los Angeles Convention Center. The arena is home to the Los Angeles Lakers, Los Angeles Clippers and LA Kings and when their seasons overlap sometimes you can catch two games back-to-back. You can also catch other sporting events there like boxing matches and WNBA games. If you missed out on box seats, but still want to watch a game in style, HYDE Lounge Staples Center is an exclusive club on box level that let's you watch the game and have a nightlife experience all in one.

My all-time favorite spot to watch a game however is among the palm trees and festive fans at Dodger Stadium on Chavez Ravine. When the Los Angeles Dodgers are playing at home you can flock to the stadium along with 50,000 other fans and set up for an afternoon or evening of America's National Pastime. After recent ownership change and $100 million in renovations, Dodger Stadium boast new LED boards, improved wireless connectivity and more delicious food options; must haves are Dodger Dogs and garlic fries, but if you really want to get crazy opt for the "Doyer Dog" (named for the Spanish-language pronunciation of Dodgers) which is a beef hot dog topped with melted cheese, jalapenos, onions and tomatoes.