What are the best coffee shops in Melbourne?
Answers from Our Experts (2)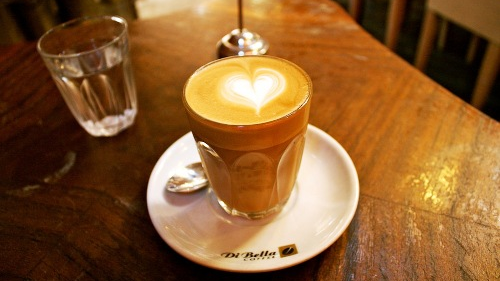 Melburnians are crazy for their coffee and they're determined to make sure they get a good cup.
Don't stop at Starbucks - there's only five left in Victoria - and follow the locals to their favourite spots. Here are five of this locals favourites:

1. Brother Baba Budan – 359 Little Bourke St, Melbourne
Brother Baba Budan's funky warehouse-style café in the city centre has minimal seating available meaning that there is a real focus on good coffee – fast!

2. The League of Honest Coffee – 8 Exploration Lane, Melbourne
You know that a place that takes the time to roast their own beans have a great blend and that's so true here.
If you have a milk preferences then I recommend you try their coffee as the blend they use is extremely flexible with all milk types, but still tastes great black.

3. Seven Seeds – 114 Berkeley St, Carlton
This company lives and breathes their coffee, roasting their coffee beans on site and taking the time to educate their consumers; in fact I'd go as far as to say they are the leaders in Melbourne's constantly growing coffee scene.

4. St ALi – 12 – 18 Yarra Place, South Melbourne/815 Nicholson St, Carlton North
Another coffeehouse which roast their own beans. It's hard to decide which coffee to have here as everything is great, though I'd recommend the house blends and enjoy it over breakfast which is served from 7am.
They have two stores to get your coffee fix - one in South Melbourne and their new store in Carlton North.

5. The Little Mule – 19 Somerset Place, Melbourne
A bike themed cafe, the blends are done well, if not a little bitter sometimes, but overall it's the perfect smooth mix which you crave when drinking the first coffee for the day.