What is the interior design of Jaya?
Answers from Our Experts (1)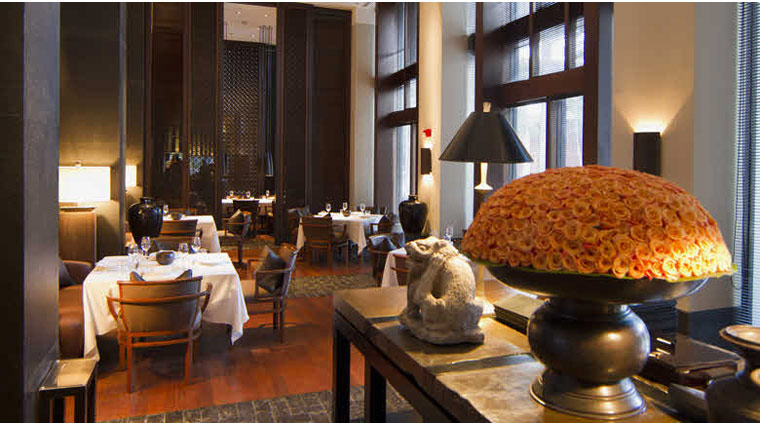 © The Five Star Travel Corporation
The interior design of Jaya reflects the design of the hotel, which fuses Art Deco — the prevailing style of South Beach — with Asian influences. The Setai was designed to be a relaxing retreat in the middle of the noisy South Beach scene, and The Restaurant honors that vibe. From the moment you cross the Art Deco entrance of the building, the light is dimmer, the sounds are smoother and the colors are softer. Paintings on the restaurant's walls depict women's backs — as they look outward it deepens the sense of privacy.

All of the furniture and design details come from different parts of Asia, including Singapore, China, Bali and India. Even the bricks on the floor came a long way — they were brought from a 200-year-old building in Shanghai. The restaurant's lines are pure and simple, leaving the focus on what matters most: the food.