What are the best farmers markets in Miami?
Answers from Our Experts (1)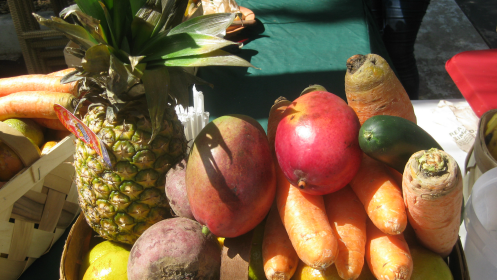 Anyone who is looking for some fresh, healthy foods in Miami, can easily head over to plenty of local farmers markets to get the right products. If you're in the mood for some tasty fruits and produce grown locally, here are the top best farmers markets in the area to try.

Lincoln Road Farmer's Market
Every Sunday, local vendors take over Lincoln Road, supplying its customers with fresh fruits, vegetables, smoothies, and breads. While the food is the main feature here, there are other merchants to check out too, offering fresh flowers and vintage apparel.

Normady Village Market Place
Located in a fun, vibrant neighborhood, the Normady Village Market Place happens year round on every Saturday. Shoppers can find organic fruits and vegetables along with fresh fish, unique tropical fruits, empanadas, and yummy baked goods.

Coconut Grove Organic Farmers Market
Known as one of the oldest markets around, the Coconut Grove Organic Farmers Market is the place to go every Saturday. Not only will guests be able to scour a large selection of produce, there is also a raw deli, freshly squeezed natural juices, and a large salad bar.