What are the best Italian restaurants in Miami?
Answers from Our Experts (1)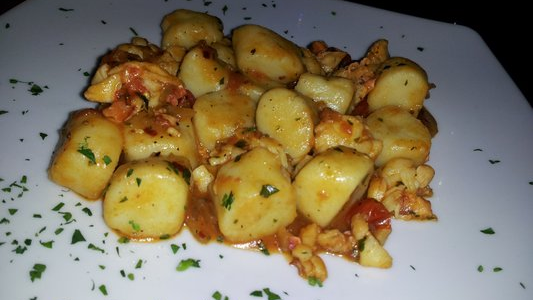 Anyone with an appetite for saucy pastas and decadent meats will need to get their fill over at one of these top Italian spots in Miami tonight.

Sylvano Ristorante Italiano & Sports Bar
This venue moved a while back from its original Alton Road location to the new spot on Liberty Avenue, giving Sylvano Ristorante Italiano & Sports Bar a much bigger space with larger outdoor terrace. It's simple, laid back vibe follows the no-fuss menu too, with solid, traditional items consisting of Antipasto Misto, Mezzemaniche alla Putanesca, and Risotto alla pescatore.

Escopazzo
A small hole-in-the-wall venue known for its organic menu and quaint Tuscan-type setting, Escopazzo is a go-to for many South Florida locals looking for decent pasta dishes. Items such as the Butternut Squash and Amaretto Filled Tortelli and Spaghetti with Pacific Sea Urchin will never disappoint the hungry yet health-conscious eater.

Macaluso's Restaurant Miami
This cozy Italian spot is nestled inside a small strip mall right off of busy Alton Road in South Beach, and delivers some of the best homemade Italian around. The meatball appetizer is just one of the many dishes that makes Macaluso's Restaurant such a staple in the food scene here, along with their pastas, pizzas, and huge piece of white cake covered in sprinkles, just like grandma used to make.