What are the best things to do in Miami?
Answers from Our Experts (1)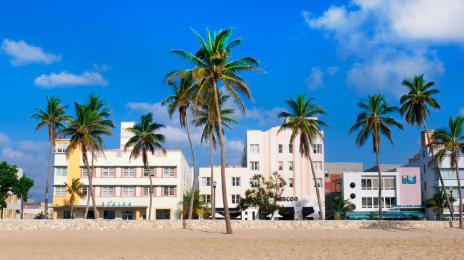 Whether you're living in Miami or visiting from out of town, there's lots to do here in Magic City, especially when it comes to outdoor activities. During the time of year when the humidity drops and the nights are cooler, it's best to take advantage of being outside.

Al Fresco Dining
While the rest of the country is bundled up inside, not wanting to brave the cold winters, here in Miami we are all about spending most of our days and nights outside. Instead of staying in sub-zero venues (there's plenty of that during the summer), dine outside and enjoy the nice weather. A great spot for dinner (or just drinks) is Juvia in South Beach, with its amazing view and comfortable outdoor seating. Other excellent options are Smith & Wollensky where you can watch the boats go by and the sunset, along with eating outside under the stars at Tosca for the perfect romantic dinner date.

Beach Lounging and Water Sports
You can choose to hit the beach and soak up the sun, or try a new water sport this season. Either way, you're outside enjoying the awesome weather. While it's not too hot and generally pretty breezy, you'll still benefit from getting some sun. In fact, now is when you should be able to stand being outside for long periods of time on your paddleboard or bike — unlike in July, when most outdoor activities involve staying in the water.

Shopping Outside
Since the weather is gorgeous right now, who really wants to be indoors shopping? Instead, opt for heading to the fashionable addresses along Lincoln Road, Collins Ave. or Merrick Park. All three spots offer some good shopping outside, allowing you to get a little vitamin D while purchasing a few new items for the wardrobe. You'll have your pick here too, including scouring Lincoln Road to find shops like All Saints, Alchemist, and Taschen, or trying out Collins Ave. to see what Barneys New York Coop and Armani Exchange have to offer. Come the humid months of April and May, you'll be booking it to Aventura Mall's cooler quarters, so, for now, take advantage of the warm sun, cool temperature and hot designer labels.