What are the five best kid-friendly restaurants in Miami?
Answers from Our Experts (1)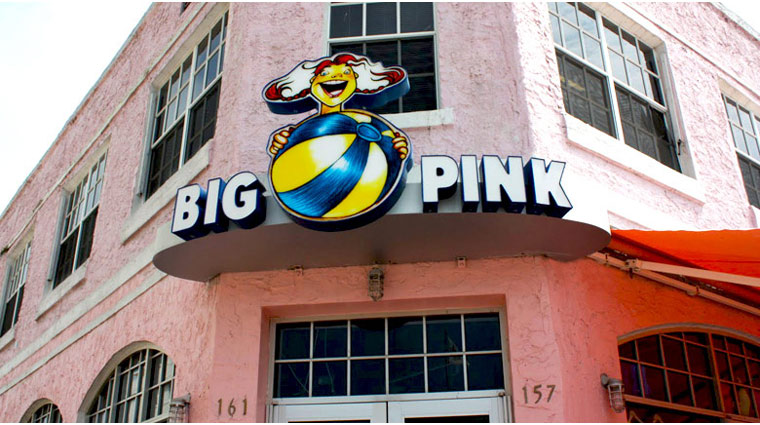 ©iStock/tibs
Kids aren't allowed at Miami's renowned clubs and their presence is frowned upon at celebrity chef-headed eateries, but that doesn't mean youngsters can't enjoy a meal with the family in the city. And it also doesn't mean adults have to sacrifice quality. Tuscan is luxe but serves family style portions and Big Pink is a part of the Myles Restaurant Group along with restaurants like Prime One Twelve and Nemo. Green Street Café isn't fussy, you'll witness a chef's performance at Samurai and you can eat beloved gooey slices at Big Cheese Miami.

1. Rustically outfitted in brick and warm fire-and-earth tones, Tuscan feeds you family-style. Sure, some attest that it's upscale family-style, but it's family-style nonetheless, with overflowing platters of food making their way around the table. The Florentine 20-ounce T-bone is enough to feed a party of four with leftovers, though it is tasty enough to tempt you to try and clean your plate. Those craving an even richer treat should order the T-bone crusted with blue cheese. Other favorites include the three-mushroom risotto, gnocchi in Gorgonzola cream sauce, country-style chicken and pan-seared yellowtail snapper with baby artichokes. Tuscan always has a prix fixe, three-course menu on offer as well.

2. Big portions and big personalities serving them characterize Big Pink, a South Beach favorite for casual meals. The menu — also big, of course — touts kitchen-sink variety spanning eggs, burgers, sandwiches, salads, pizzas and homemade TV dinners complete with compartmentalized trays. Generous, group-friendly booths and a boisterous sense of goodwill make this a common meeting ground for everyone from club kids to gay couples to touring families.

3. Coconut Grove's Green Street Café is an outdoor lounge and café where many locals eat all meals of the day. Italian and American comfort-type foods mixed with a comfortable setting make this café accessible for the whole family. Plus, you can sit outside and enjoy Miami's lush vegetation as you eat.

4. Miami doesn't claim to cook pizza like New York or Chicago, but Big Cheese Miami serves pies that are simple and taste great, perfect for the whole family to enjoy. Large portions at a family style price is the name of the game at Big Cheese Miami. Subs, pasta, calzones and appetizers are also served; if you have a big enough group, try the party platter.

5. Samurai, one of Benihana's chain restaurants, has become a cultural icon mostly due to the fact that the Japanese chef prepares the meal right in front of you at the table. Your kids will undoubtedly "ooh" and "ahh" when your chef lights the flame and does tricks with the food like flinging a piece of perfectly cooked shrimp into someone's mouth. Samurai has a kids' menu with smaller steak and rice portions like any of the other chain restaurants, but the chef's performance is its real selling point.