What is the best Miami nightlife?
Answers from Our Experts (1)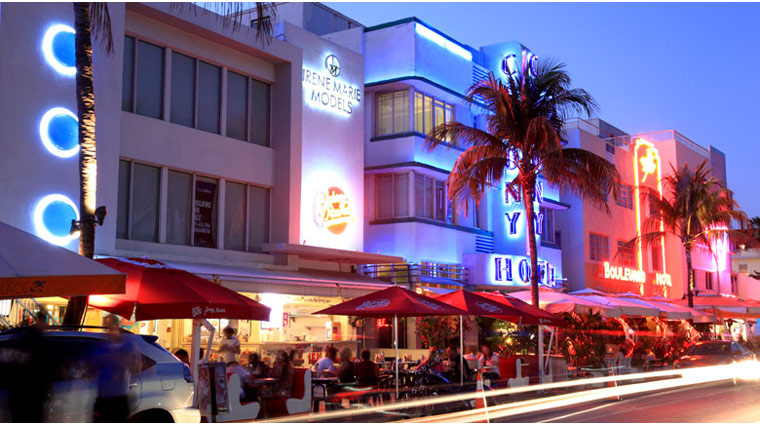 ©iStock/jeremyedwards
South Beach isn't just one of the hottest nightlife destinations in Florida, it's one of the hottest nightlife destinations in the world. With most bars and clubs staying open until 5 a.m. or later, it truly is an all-night party scene. Playlists range from Latin disco to house and trance, meaning there's a perfect late-night spot for just about everyone.

Sex and the City fans will recognize the concept behind this cozy hot spot. An acronym for beverage, entertainment and dining (oh, how clever), B.E.D. has eschewed the usual tables, chairs and stools set up for plush king-size beds festooned with a plethora of pillows and surrounded by filmy white curtains. Make reservations for an early dinner (seating starts at 7 p.m.) and stay late for drinks, dancing and schmoozing between the sheets.

If you're jonesing to relive your former college days glory, head to a popular drinking hole, the Bar at the Clevelander Hotel. Featuring an outdoor cafe, a swimming pool and an indoor sports bar, this oft-used set for Budweiser commercials attracts both spring breakers and locals looking for a spirited, yet low-key environment. (There's often a catwalk set up over the pool in case you want to add a little strutting to your night's list of accomplishments.)

At Mango's Tropical Café, it's all about Latin flair. This bar and eatery offers up varieties like pineapple, orange or banana brought to you by one of many dancing waitresses. Display your own dance moves to pulsing Latin rhythms in one of Mango's many rooms. The chances of avoiding the conga line are slim to none, so come ready to party.

Celeb sightings are nothing new in SoBe, but the most, including Britney Spears and Jennifer Lopez, come to this see-and-be-seen hotspot to party. Housed in the former French Casino, Mansion extends two levels housing six bars, The Ivy Room, The Library, a dance floor and mezzanine. The "residence-meets-nightlife" concept is enhanced with architectural details including sweeping staircases ornate fireplaces and crystal chandeliers. If you aren't a VIP come prepared to wait in line but once you're inside you'll realize it was worth it.