What is the best time to visit Miami?
Answers from Our Experts (2)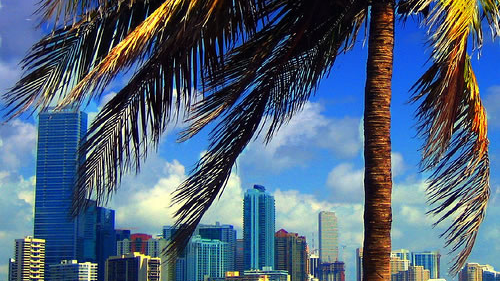 Usually, the ideal time to visit Miami tends to be in the spring. Traveling here during the winter can be nice as it's usually in the 70s during the day and the 60s or 50s at night, but if you're looking for the perfect Miami heat without too much of the sticky summer humidity, spring is the best time to visit. It's usually relatively hot, well into the high 80s, and the nights are still warm too, so dining outside in the evenings is ideal.

However, traveling to Miami in the spring can sometimes be a little pricey since there is spring break to think about. April can be a tough time to get to Miami on the cheap since so many kids are out of school and traveling here for their break. March and May can be better times to find decent plane tickets and deals on hotels. But if you're looking for super cheap flights, you can always travel in the summer. Just be sure to book your stay somewhere directly on the beach because you won't want to be doing much of anything else but staying in the water.
With generally pleasant weather year-round, Miami makes for an ideal getaway spot any time of year.

During the first part of the year, January through April, you'll find generally comfortable weather, with average temperatures in the 70s and little rain. Be prepared to deal with lots of people. This time is also peak season, so if you're looking for a respite from the cold, you'll want to book reservations for accommodations and transportation early. The temperatures sky rocket and the crowds thin out in June through September. Hotels and restaurants tend to offer discounts this time of year. Shoulder season, October through December, the weather cools off again with temperatures in the upper 70s and low 80s. Book in advance during this period, too. This is the time of year for art shows and events such as Art Miami, Design Miami, and Art Basel.