What restaurants have the best views in Miami?
Answers from Our Experts (1)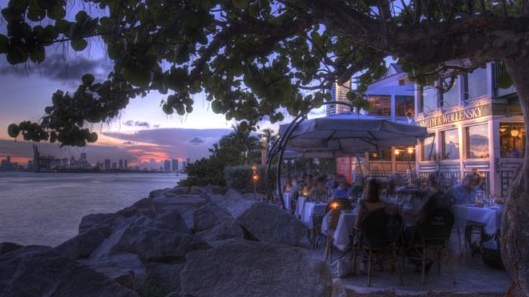 Miami offers many restaurants with impeccable views coinciding with extraordinary delectable menu choices. Depending on the view of choice: water view, skyline, cityscape, there are plenty of venues that will offer ample viewing with palatable cuisine.

Smith & Wollensky
One of the most popular steakhouses around, Smith & Wollensky not only offers premium meat, but the view is also captivating. Sit outside by the bar or grab a cozy seat for two, and both the Miami skyline and water view will be sure to grab your attention.

Juvia
A beautiful penthouse that overlooks all of Miami Beach really makes Juvia the place to be for an ideal view inside a serene setting. Whether seated outside on the large open terrace, or indoors tucked away in a comfy booth, this restaurant has amazing views in every area of its lush space.

Red Fish Grill
Noted as one of South Florida's "most romantic" venues, the Red Fish Grill provides a beautiful view, tucked away from it all. Located in Matheson Hammock Park, you'll have to drive down a long path to get there, but it's well worth it, especially when seated at a table outdoors under the swaying palm trees, overlooking Biscayne Bay.

Area 31
Sitting high on top of the Epic Hotel, Area 31 provides picturesque views of Downtown Miami. While the outdoor terrace is stunning with its cozy couches, small marble bar, and ideal boat watching along the bay, the dining room inside is also magnificent and furnishes spotless views of the city as well.