Where is the best architecture in Miami?
Answers from Our Experts (1)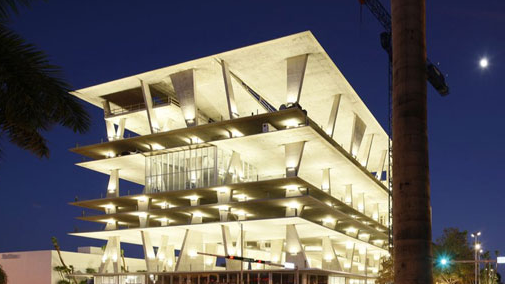 Miami is known for its beautiful beaches, but it's also known for its stunning architectural designs too. If you want to check out what kind of structures are found in this city, you'll be able to get your fill at any one of these areas.

Art Deco District
Walk around South Beach between 18th Street, Collins Ave., and Ocean Drive and you'll be mesmerized at the classic buildings with bold colors, modern shapes, and sleek lines.

MiMo District
Cruise along Biscayne Blvd in Miami's Historic Upper East Side (MiMo) where you'll find magnificent carefully crafted designs glowing under the city's hot sun.

South Beach Parking Garages
While there are plenty of beautiful houses and hotels here in Miami that make up for some amazing architectural design, there are also really interesting parking garages. The 1111 Lincoln Road parking garage is known to have a truly modern appeal and hosts some amazing parties there as well.