Which Miami restaurants are best for brunch?
Answers from Our Experts (1)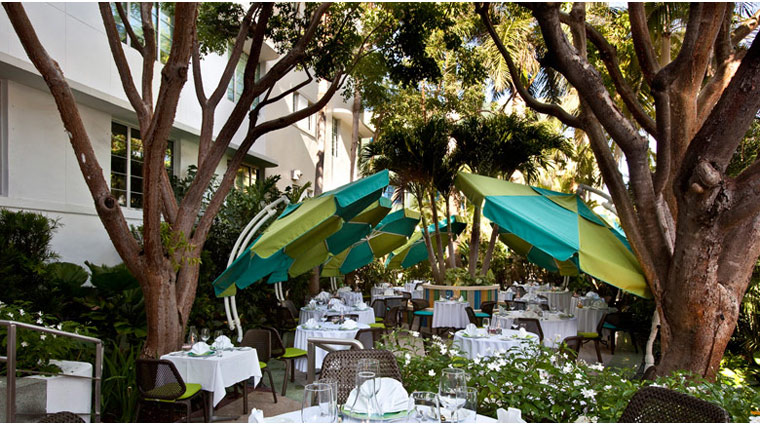 ©Wish
After a night of party hopping on South Beach, you'll wake up hungry for some good, old-fashioned brunch food. What you'll get is innovative dishes, rather than the classic scrambled eggs and bacon. You can eat playful cuisine at Mondrian Hotel's Asia de Cuba or technically crafted dishes at Wish, or head to Front Porch Café for its perfect outdoor brunch location.

1. If you're lucky enough to secure a spot on the actual front porch, cherish it with your life and settle in for the afternoon. Front Porch Café is the go-to spot for breakfast and lunch on Ocean Drive, as it comprises the porch, the sidewalk out front and the lobby of the Penguin Hotel. But, the porch is definitely preferable — so try to snag a seat there. You'll find healthy cuisine with plenty of grains (granola pancakes), fresh fruits (French toast with bananas) and items like omelets with grilled squash, onions and peppers that will make your stomach happy.

2. Designed by quirky mastermind Todd Oldham, Wish features just a few striped booths and skinny bistro tables to complement the curvy, Art Deco bar. The bistro is more known for its assortment of outdoor tables in the umbrella-shaded garden, so that's where you'll want to sit. The menu boasts a multitude of technically proficient and ingredient-intense dishes; eat breakfast or lunch and receive rooftop and pool service at Wish.

3. The Morgans Group (Shore Club, Delano) heads west with the opening of Mondrian South Beach. The hotel's restaurant, Asia de Cuba, features Latin-meets-Asian cuisine, and imaginative dishes include Chinese five-spice-scented Cuban French toast with sugarcase rum and sweet banana caramel flambé; Thai basil-pesto-rubbed Scottish salmon with crispy bacon; and Chinese long beans and tomato almond fricassee. They'll inspire you before the day has even begun.