Does The Restaurant at Meadowood have any special views?
Answers from Our Experts (2)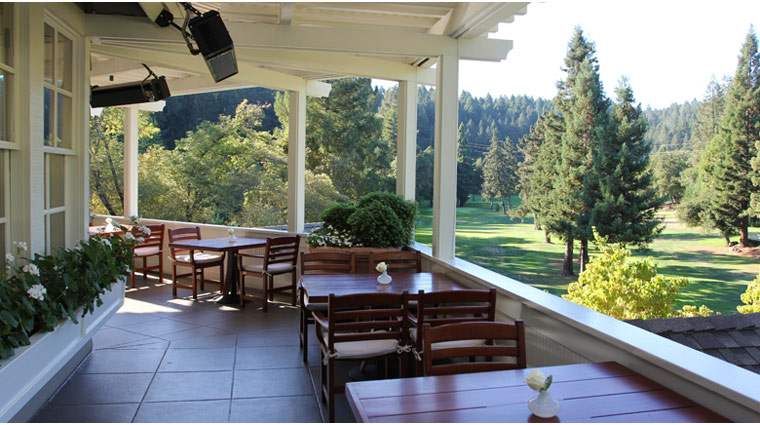 © The Five Star Travel Corporation
The Restaurant at Meadowood is set against the stunning backdrop of the Napa Valley and the décor reflects the ambiance of the country-cozy vineyard lifestyle with views of the estate. We suggest you request a table with a window that will afford you a glimpse of the natural surroundings, a lush vineyard in the country. This idyllic locale makes just about any view special and enjoyable. After dinner, head over to the Restaurant Bar and Terrace to take in the night air and perhaps also a glass or two from the Five-Star restaurant's prestigious wine collection.
The Restaurant at Meadowood is nestled in a forested setting, which allows for breathtaking views from its rows of windows. Picture having dinner on a country estate overlooking Napa Valley. Seating on the terrace offers an outdoor dining experience with Meadowood's lovely private valley as the setting. The view from all tables sweeps from the tree-lined fairways, aglow with evening lighting, to the softly sloping wooded hillsides. On a balmy starry night, there isn't a prettier place to enjoy a romantic meal.