How many tables does The Restaurant at Meadowood have?
Answers from Our Experts (1)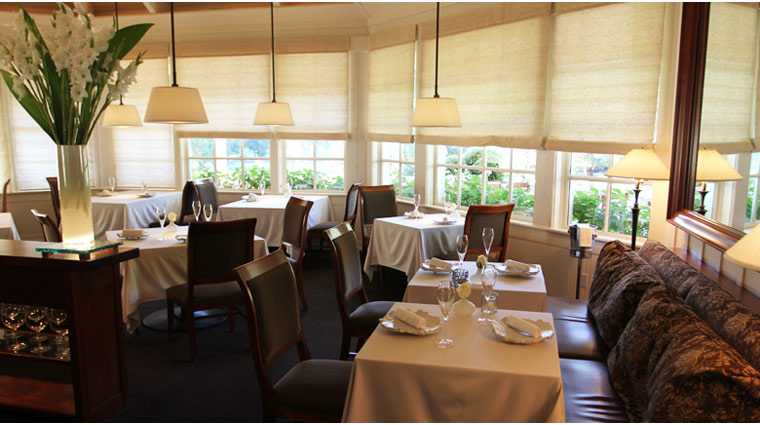 © The Five Star Travel Corporation
The Restaurant at Meadowood is fairly small, with enough tables to seat 44 people at a time. Though this probably isn't the best place to bring a large group, the intimate dining room makes for a great space for a romantic dinner. You'll find that the Five-Star restaurant is rarely overcrowded, allowing the noise level to remain slightly above hushed conversations over fine wine. The table arrangements are comfortable and elegant; we suggest you request a spot by the window for the breathtaking view of Wine Country. This atmosphere allows you to take in all the accoutrements of a fine-dining experience, particularly one set against the backdrop of the beautiful Napa Valley.