What are the best attractions in Nashville?
Answers from Our Experts (2)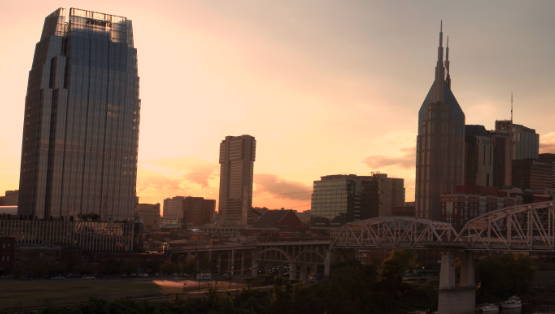 It's no secret that Nashville is in the midst of a cultural renaissance. But there are plenty of attractions across our city that have stood the test of time. If you're looking for deep-seeded history, refined art, and good old country music—Nashville really does have it all.

1. Country Music Hall of Fame. There's really no excusing a trip to Nashville that doesn't include a trip to a museum of music greats like Hank Williams, Emmy Lou Harris and the Everly Brothers. While you're there, grab a ride over to RCA Studio B, or stop in at Hatch Show Print.

2. Schermerhorn Symphony Center. After an afternoon with casual country, you may enjoy a fine evening at the Nashville symphony. With a constantly evolving list of concerts and performers (and over 140 performances a year), the symphony has taken to new heights with a beautiful, acoustically-driven concert hall which opened in 2006.

3. The Hermitage, Home of Andrew Jackson. To take a break from music, venture out toward a nook of Nashville called Lebanon to see the home of our nation's seventh President, Andrew Jackson. Known for his strong stance against a national bank, and his tragic role in Indian removal, Jackson's residence is equally filled with history and strife. Tours are $20, and run daily until 4:30 p.m. (fall/winter), or 5:00 p.m. (spring/summer).

4. Grand Ole Opry // Ryman Auditorium. To enjoy live music in Nashville, there simply isn't anything like the Grand Ole Opry, or its original site, Ryman Auditorium. While the Opry offers concertgoers a chance to see classic country artists and up-and-coming folk bands, the Ryman has become an intimate atmosphere for national sell-out shows and music of all genres. Whichever you choose, you will enjoy what this city is known for: it's phenomenal music.

5. Centennial Park. Located directly in the heart of Nashville, Centennial Park is home to pristine lawns, flowing fountains and the city's iconic Parthenon (a concrete replica of the Athenian meeting place built in 1897 for the Tennessee Centennial Exposition). With a one-mile walking trail and in close proximity to shopping and retail, Centennial Park is a beautiful place to spend an afternoon picnic before jetting off to the next site to see.



The two biggest attractions in Nashville are the Grand Ole Opry and the Country Music Hall of Fame and Museum. The Grand Ole Opry does a weekly live music broadcast that is the nation's longest running radio show, since 1925, and is now almost a musical theme park comprised of dining, shopping, and two performance venues, the Grand Ole Opry House and the 1893 Ryman Auditorium, a National Historic Landmark. Concerts and performances, some of them major, are held at least weekly, and every day backstage tours are offered of the auditorium, recording and broadcast studios. The $37 million Country Music Museum opened in 2001, in the heart of Nashville's easily walkable downtown, and is very well designed, from the top down, and appeals even to visitors who thought they had no interest in the genre. Music is a key industry in Nashville, and "Music Mile" includes the recent $123 million Schermerhorn Symphony Center, the Musicians Hall of Fame & Museum, the Music City Walk of Fame, and the Bridgestone Arena. The top non-musical sight is the Hermitage, not the hotel but rather the personal home of Andrew Jackson, President of the Confederacy, with both group and private tours available of the mansion, gardens and farm.