What are the best five kid-friendly restaurants in Nashville?
Answers from Our Experts (2)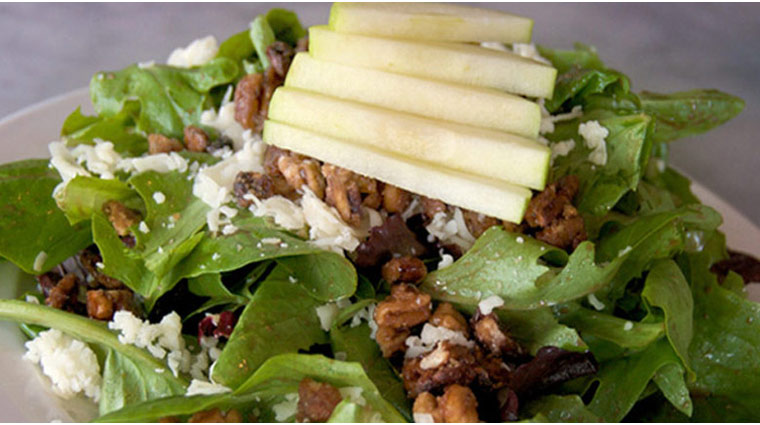 ©Burger-Up/AshleyHylbert
Eating with kids in Nashville doesn't mean you're relegated to fast food. Dig in to the tasty fare at these five kid-friendly eateries:
1. Burger Up. This upscale burger joint in Nashville's 12South neighborhood is a community-driven restaurant that uses local, sustainable ingredients, and it's also really kid-friendly.
2. Calypso Café. Serving up some of Nashville's favorite Caribbean style meals, Calypso Café has a kids' menu that gives your little ones a break from chicken nuggets and mac 'n' cheese. On tap for the kiddos is quarter dark chicken, PB&J and Cuban black beans.
3. Monell's. This local favorite is known for its exceptional Southern food served in a gorgeous historic setting. The family style service means kids will feel at home.
4. Coco's Italian Market & Kitchen. If you've got a hankering for Italian fare and have the kids in tow, then head to Coco's Italian Market & Kitchen in West Nashville, where the casual environment is comfortable for kids.
5. Chuy's. A few miles south in Franklin, this Tex Mex restaurant is a kid-favorite. The familiar food and fun setting make it a sure fire hit with the under-12 set.
I must admit that my husband and I are still in that recently married, yet to procreate demographic. But we don't discriminate against those with little ones. In fact, we hope to have a few (or five) of our own someday. In the meantime, we've kept a keen eye out for the best places in town to have kids in tow. Here's what we've seen:

1. Burger Up - Upscale burgers with down-to-earth atmosphere, Burger Up is always busy—and always full of families, particularly in the 5 - 6 o'clock hours. Luckily, that's also happy hour. And your kids will be after a delicious burger and fries—with portions large enough to share with a sibling. After 7 p.m. things get busier, and the wait gets longer.

2. Rosepepper - This Cantina has delicious mexican favorites (tacos, chimichangas, burritos), plus a really great happy hour deal for parents: half priced margaritas. But with plenty of indoor and outdoor seating, the wait is never too long, especially if you arrive before 7 p.m. Take a look at our favorite margaritas in town and a Rosepepper hack, too, if you're looking for a deal.

3. Turnip Truck - The Turnip Truck has two locations in Nashville, one (our favorite) in the Gulch, and the other in East Nashville. The Gulch location always offers an interesting variety of choices on the hot bar: meatloaf, soups, collard greens, curries, breads and desserts—not to mention an extensive salad bar, too. Choose what you want, leave what you don't. It's that simple!

4. Five Points Pizza - Located in East Nashville's hoppin' five-points area, Five Points Pizza offers incredibly delicious, massive pie options. Our favorite is the South Brooklyn. You'll find the place filled with the aroma of basil and mozzarella, and teeming with families just like yours.

5. Edley's BBQ - Just across the street from Burger UP you'll find Edley's, an order-at-the-front joint complete with brisket, chicken, turkey, and pulled pork options, and plenty of sides to choose from too. There's an outside patio, an inside bar, and plenty of people watching wherever you sit.

Bon Appetit!