What are the best things to do on a romantic trip to Nashville?
Answers from Our Experts (2)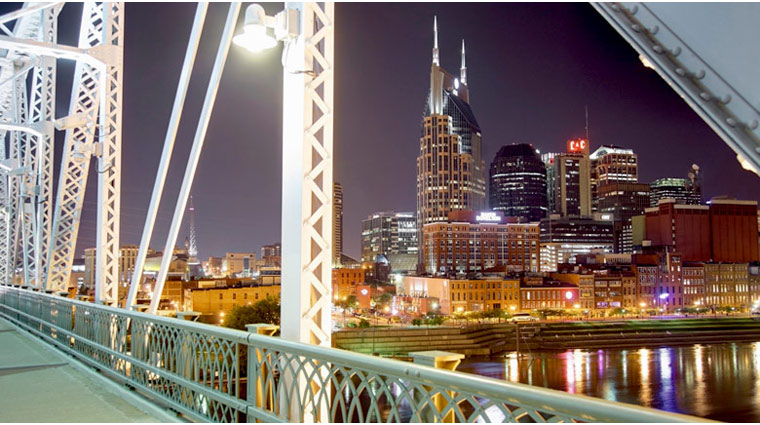 ©iStock/denisjrtangney
Nashville's Southern charms and beautiful scenery make it primed for romance. Here are our top five things to do:

1. Book a stay. The Art Deco style Preston Hotel and the historic Five-Star Hermitage Hotel are romantic on their own, and offer couples packages with perks like wine and chocolates or bubble baths and rose petals.

2. Hike Narrows of the Harpeth. If the outdoors says romance to you like nothing else, then head to this two-mile trail that takes you to a bluff where you'll have a panoramic view of the Harpeth River Valley. Other tranquil and quiet trails in this area meander through wildflower meadows and lush forests.

3. Take in a show at Belcourt Theatre. As the last of Nashville's neighborhood theatres that's still operational, Belcourt Theatre in Hillsboro Village has a storied history dating back to 1925 when it opened as a silent film house. The theater now hosts concerts and films and offers a much more romantic setting than the usual movie multiplex.

4. See the view from Shelby Street Pedestrian Bridge. Take in the lights of Nashville from the nighttime vantage this bridge that spans the Cumberland River connecting the LP Field, where the Tennessee Titans play, to the attractions of downtown Nashville. Nicely lit and dotted with benches, the bridge is a lovely spot for strolling or watching the river roll by.

5. Visit Arrington Vineyards. A pleasant 25-minute drive south of Nashville takes you to Arrington Vineyards, a beautiful hillside winery where you can enjoy a romantic wine tasting and a picnic lunch or dinner among the vines. While no restaurants are available onsite, the winery sells all the makings of a gourmet picnic — think chocolates, cheese, crackers and sausage.
You may not think "Nashville," and "romance," fit in the same sentence, but on a second look—you'll be surprised! Here are just a few ideas for tourists and locals alike to amp up the wow-factor in your next tête-à-tête.


Book a dinner at the Catbird Seat
Walk along the Pedestrian Bridge at sunset
Take a picnic to Centennial Park (For food, Bread & Co. is right across the street, or Produce Place is just a few blocks away)
Enjoy a movie in the park on a blanket with some wine
Head to the East Nashville farmers' market to stock up, and then whip up a candelit dinner
Take a tour of the botannical gardens at Cheekwood
Find a hideaway along the trail at Percy Warner Park
Imagine life without electricity on a tour at the Bellemeade Plantation
Take a trot on a horse at Juro Stables in Mt. Juliet
Go behind the curtain and speakeasy (and drink well) at The Patterson House
Find the back patio at Rumours East, and sip some wine on the swing
Happy hand-holding!