Which Nashville restaurants are best for brunch?
Answers from Our Experts (6)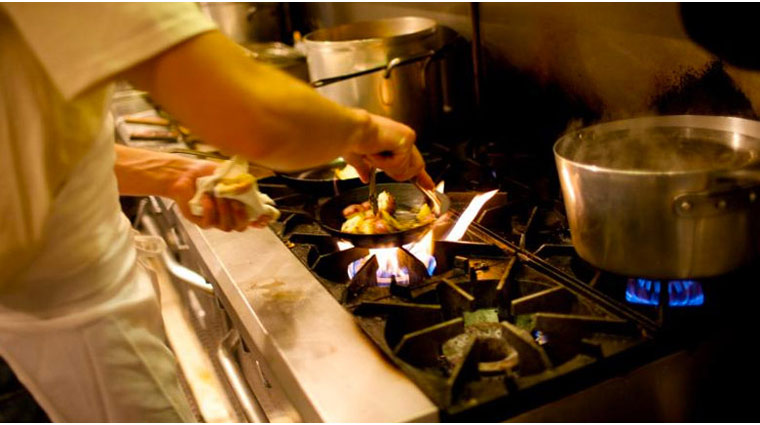 ©MarcheArtisanFoods/BobDelevante
After a night at the honky-tonks, you'll be ready to linger over a leisurely weekend brunch at these Nashville spots:

1. Germantown Café. Located in Nashville's historic Germantown, this café offers brunch classics on their new American menu. Enjoy your crab cakes Benedict, omelets or frittatas paired with Bloody Marys or mimosas in the sophisticated space.

2. Marché. Brunch-standard Marché is a European-style café in the heart of historic East Nashville. Weekend brunch menus change with the calendar but include such fare as peaches and ricotta; cheddar polenta biscuit sandwich with egg, Benton's country ham, tomato and herb butter; and crêpes with mushrooms, caramelized onions, ricotta and sage brown butter sauce.

3. Mad Donna's. This East Nashville restaurant serves brunch on Saturday and Sunday from 10 a.m. to 3 p.m. and also gets kudos for their excellent mimosas and delightful Bloody Mary bar. Try the breakfast burger, chorizo hash or the captain's French toast.

4. The Four-Star Capitol Grille. Located in The Hermitage Hotel the grill serves up brunch with a real "farm-to-table" philosophy. The vegetables in your omelet are sure to be from the restaurant's nearby garden at Glen Leven. We suggest the Tennessee "Jack" Egg Sandwich with Jack Daniels' infused toast, jowl bacon, a pan-fried egg and tomato gravy.

5. The Copper Kettle. Serving a Sunday brunch buffet at their two city locations, the spread includes omelets to order, Belgian waffles, a carving station, smoked salmon and more. You will leave so full, this might be the only meal you need to eat all day.
Husk has a really awesome brunch, we love to eat everything they prepare — [chef de cuisine] Morgan McGlone and his team are amazingly talented. The menu changes frequently and is always delicious. And then there's always chicken and waffles at Hattie B's Hot Chicken.

Really, my brunch preference is to cook it at home. We'll make sourdough pancakes or ricotta pancakes, or a frittata and a big salad. Since my mother is Norwegian, I also really like making cured or smoke fish, pickled herring and a boiled egg, vegetables, and dark rye bread. Those are some really good options. Paired with coffee from Crema, we'll just eat and relax.
Margot [Café & Bar] has the best brunch in town, to me. Marche [Artisan Foods] is great, too, with those large open windows. Plus, I'm a bread fan. Both Margot and Marche have amazing bread and jellies and butters, but also excellent poached salmon salads, veggie omelets and decadent French toast. And then I love to go to Crema, even just to get a cup of coffee and a piece of quiche.
Marché [Artisan Foods] is probably my favorite spot for brunch, but there can be a long line. If there's a long wait, I'll go to 3 Crow Bar and have a Bloody Mary and wait. Margot, which is right near there, is another great brunch spot. They've also got great dinner. 55 South in Franklin is also great.
Marché Artisan Foods in Five Points — it's on everybody's list because it's just kind of that place. No. 308 is also really cool. I just like the eccentric, weird vibe of that place. And I recently went to The Stone Fox, which is a cool spot with a good vibe and atmosphere.
Brunch is the best meal of the weekend. Will you go for eggs and bacon? Sweet french toast? Or will you turn the menu over for a plethora of lunch-inspired picks? The options are limitless. But in Nashville, here are a few must-see restaurants, for those of us who love the 10 a.m. meal.

1. Tavern. Buy-one-get-one mimosas? Yes, please. Add to that a goliath list of omlettes, eggs benedict, southwestern scramble that will fill you up for the whole day—and you've got a recipe for brunch success. The atmosphere can be loud and boisterous, but if you show up before the noon crowd, you'll get a table in a jiffy.

2. The Southern. Make reservations, because otherwise, on a Saturday or Sunday morning, you'll get the standard line from the hostess: "It'll be about 2 hours." But once you find your way to the table, you won't be disappointed.

3. Marché. Chef Margot McCormack serves lattes in bowl-sized mugs and fills mimosas with top-of-the-line bubbly. She takes brunch seriously, and it's paying off in long lines, and a full restaurant every morning of the week. Try the french toast, or if you're trying to go for the lighter side, the apples and brie are a good choice, too.

4. Germantown Cafe. As soon as you sit down in Germantown Cafe, you'll get a basket full of small, cinnamon-sugar dusted donuts. Then, take your pick from a long menu of tried and true favorites, like the sweet potato hash, or the chef's famous chicken salad. Afterwards, enjoy a walk through one of Nashville's most historic neighborhoods.

5. Sky Blue Cafe. On the East side of town, Sky Blue is making a name for itself as one of the best breakfast spots around. Though it doesn't have a the pomp and circumstance of a more established brunch spot, Sky Blue has that mom-and-pop feel that I'm always looking for on a weekend morning. Small and intimate, Sky Blue offers breakfast all day.

Enjoy!