What are the best beaches in Oahu?
Answers from Our Experts (1)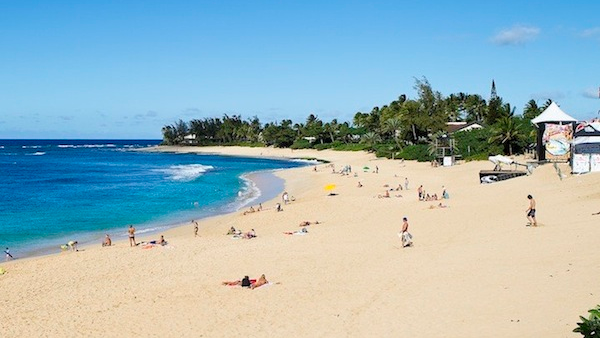 Triple Crown of Surfing
From the rocky coastlines on Oahu's southeast end to the cobalt blue waters off the leeward coast of the island, you'll find postcard-perfect beaches where can surf, fish, kayak or just lounge on the golden sand and read a book.

Here are a few of my favorite beach spots on Oahu:

• Sunset Beach, North Shore (shown above): This is one of the best and most famous surf spot on Oahu, located on the island's North Shore and part of a seven-mile stretch of world-class surf breaks. While monstrous winter surf is often the draw here, the summer months are especially nice, with calm waters and longer days to enjoy this gorgeous spot. NOTE: Winter brings dangerous surf to this area. Don't head out unless you're an experienced surfer. Check with lifeguards first.

• Kaimana Beach, Waikiki: Just a walking distance from the hotels of Waikiki and right next to the famed Waikiki Natatorium War Memorial (where the legendary Hawaiian Olympian Duke Kahanamoku once swam), is Kaimana Beach, a popular palm-lined sandy beach popular with residents and swimmers. But be warned: as Waikiki Beaches get more and more crowded, folks are flocking here to get away — and crowding this spot, too.

• Sandy Beach, East Honolulu: Past Hanauma Bay on Oahu's southeastern coastline is Sandy Beach, a favorite bodysurfing spot of Hawaii-born U.S. President Barack Obama. The massive shorebreak here is dangerous, though, and only experienced bodysurfers should swim out. But this long stretch of sandy beach is perfect for picnicking and lounging, too.

• Yokohama Bay, Waianae: The last beach on the Leeward Coast, Yokohama Bay is a pictuesque curvy beach with turquoise waters where you can sunbathe, surf and watch dolphins playing in the ocean. And if you feel like going on a hike, you can walk along the trails in the Kaena Point State Park, a protected area for native plants and seabirds.

• Kailua Beach, Kailua: While nearby Lanikai Beach gets most of the national recognition, this half-mile stretch of soft white sand might be a better bet. Far less crowded with more things — surfing, kitesurfing, kayaking, swimming — to do, this beach is a great stop on your adventure to the windward side of Oahu. And after your morning at the beach, you can walk around charming Kailua town with its boutiques and eateries.