What are the best coffee shops in Oahu?
Answers from Our Experts (2)
Honolulu Coffee Company | 2365 Kalakaua Ave, Honolulu
Honolulu Coffee Company brews fresh Kona Coffee in their bright and cheery cafés. The Waikiki location, on the second level of the Royal Hawaiian Shopping Center, is open-air with seating along a balcony that allows you to people watch as you indulge in your morning ritual.

Island Brew Coffeehouse | 377 Keahole St, Honolulu
Island Brew Coffeehouse is a delightful little spot to caffeinate before touring around the east side of Oahu. Set along the aqua waters of the Hawaii Kai Marina, the island-inspired décor and cushioned outdoor seating make it easy to sit back and relax. Their delicious premium coffees are complemented with organic milk and other non-dairy alternatives including almond, soy, and rice milk. Pastries, acai bowls, sandwiches and other tasty food can be ordered up along with your cup of java.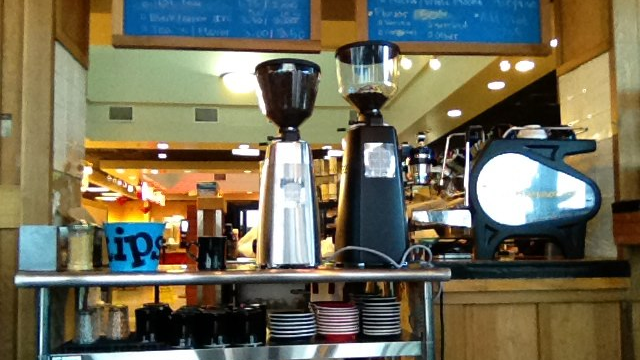 Since coffee grows in Hawaii, it shouldn't be a surprise that there are several stellar independent coffee shops and cafes on Oahu, serving up some of the best beans of the Islands.

While Starbucks and other chain coffee retailers litter Oahu's sidewalks and shopping malls, here are a few locally owned and operated outfits worth checking out:

The Curb, 2560 McCarthy Hall

This coffee truck, located on the campus of the University of Hawaii at Manoa, takes its coffee brewing seriously, if not academically. It serves up perfectly brewed-to-order espressos, lattes, cappuccinos and mochas. Order the iced coffee and watch the barista brew it Japanese-style with a Chemex, with half of the water replaced with ice cubes at the bottom of the brewing vessel. Oh, yeah, this is serious.

Beach Bum Cafe, Downtown Honolulu

This microbrew coffee house in downtown Honolulu is a haven for aficionados who like their coffee done right. Its mission is to present the delicate and various flavors of Hawaiian coffee in their best possible form, roasted in small batches and served one cup at a time. So it may take a little longer to get your morning cup of joe, but it will be brewed by hand — and sometimes with a vacuum pot or Fresh press.

Morning Glass Coffee + Cafe, Manoa

Coffee is an artform here. The beans are meticulously sourced from around the world. The brewing method is exact. The cups are impeccably good. But not only is Morning Glass in Manoa a serious coffee shop, it's got a serious kitchen churning out delectable baked goods like cheddar cheese-and-bacon scones and coffee cakes.