What are the best seafood restaurants in Oahu?
Answers from Our Experts (2)
Roy's | 226 Lewers St, Honolulu
Roy's restaurant in Waikiki is a go-to spot for those who crave seafood. Chef Roy Yamaguchi's Hawaiian fusion cuisine uses fresh Hawaiian fish along with local ingredients and a combination of European and Asian spices, to create dishes that are as delicious as they are unique. Try the classic Macadamia Nut Crusted Opah or the original Blackened Island Ahi to experience Hawaiian fish at its finest.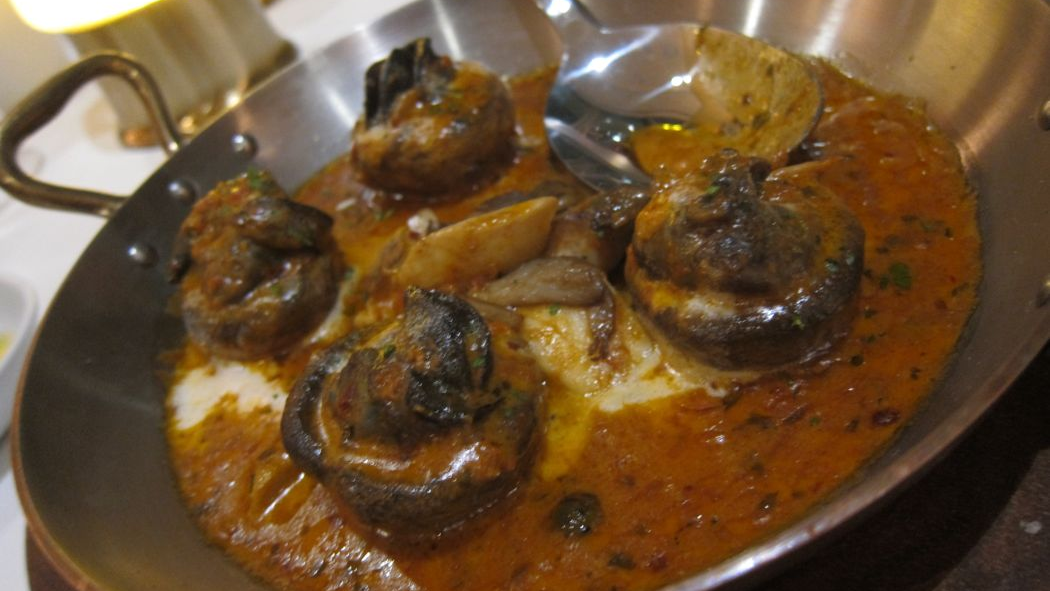 Catherine E. Toth
Seafood is plentiful in Hawaii, and you'll find a variety of prepartions and offerings on Oahu.

Here are three very different eateries that serve up some of the best dishes from the ocean:

53 By The Sea, 53 Ahui St,. Honolulu, (808) 536-5353

One of the newest restaurants on Oahu, this upscale fine-dining spot is located right on the ocean near Ala Moana Center — and so close to the local fish auction, you can expect the the seafood to be fresh. Signature dishes include the Seafood Showcase with Kona lobster, king crab, sashimi and oysters; escargot-stuffed mushrooms (shown above) with a spicy tomato sauce; Chilean sea bass prepared Hong Kong style with tomato concassé and baby bok choy; and mahi mahi with hearts of palm, broccolini and a mango beurre blanc. The view from the dining area are best during the day.

Nico's Pier 38, 1133 N Nimitz Hwy., Honolulu, (808) 540-1377

Last year Nico's expanded from a quaint 80-seat eatery on Pier 38 to a 160-seat open-air restaurant complete with full bar and fish market. Owner Lyon-born Nicolas "Nico" Chaize combined his French background with local ingredients and flavors. Seafood dishes to try include a fukikake pan-seared ahi served with Nico's ginger garlic cilantro dip; fried ahi belly topped with a spicy tomato salsa; and the restaurant's signature steamed clams with tomato, onion and garlic, served with garlic butter bread. It has a great happy hour and live music, too.

Alicia's Market, 267 Mokauea St., Kalihi, (808) 841-1921

One of the best-kept secrets in Honolulu is this little convenience store in Kalihi that prepares some of the best poke (a local dish of raw, cubed fish often seasoned with sea salt, soy sauce, roasted crushed candelnut, sesame oil, seaweed and chopped chili pepper) on the island. Our pick: the ahi poke with flying fish roe and wasabi.